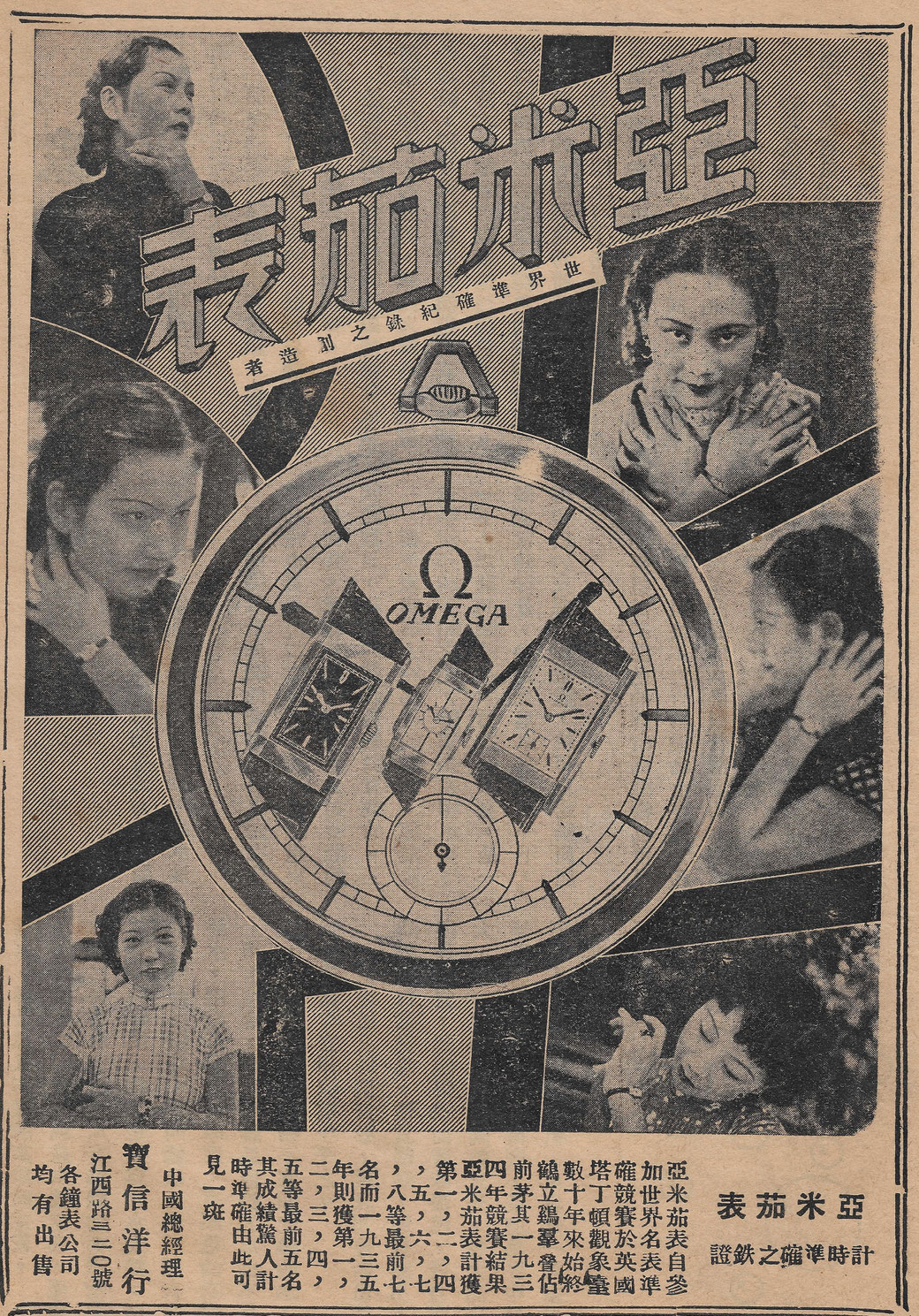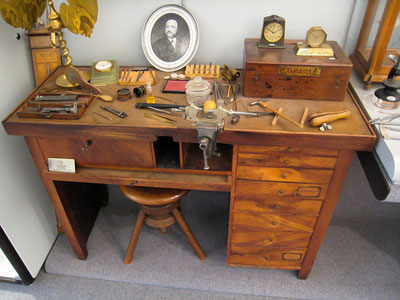 Omega watches have a close to 130-year long history in China and since the Roaring Twenties have relied heavily on Chinese celebrity endorsements. For this week's post about an artifact from our collection we are asking you for help identifying all the glamorous icons featured in this all-star ad.
But first a quick background on the famous luxury watch brand. In 1848 a young watchmaker named Luis Brandt opened a workshop called "La Generale Watch Co" in the small Swiss village of La Chaux-de-Fondes. The business grew and after it was taken over by his sons, the Omega brand name first appeared in 1884 for a newly developed pocket watch.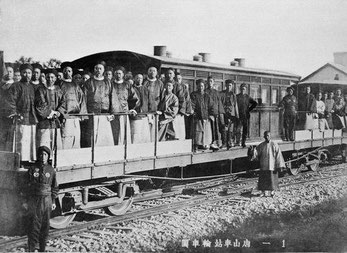 Reportedly, shortly after in 1895 the firm's long association with China began, when it was picked by the Shanghai Railway Administration under the control of the Qing government as official supplier of timepieces for its staff.
By 1903, the success of the Omega brand led La Generale Watch Co to spin off Omega as its own company, and the Omega Watch Co was officially founded in 1903. By that time the firm had become one of Switzerland's largest watch companies, with 240,000 watches produced annually and employing 800 people.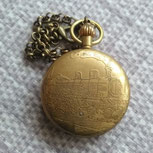 The business continued to thrive for the next two decades, but the economic difficulties brought on by the First World War led the company to establish a union between Omega and Tissot in 1925, which then led to their merger in 1930.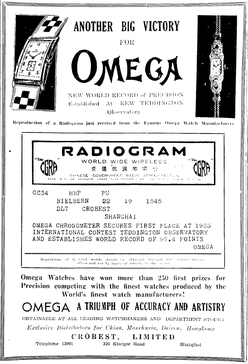 In China the brand, which at that time was called Yà mǐ jiā (亚米茄), had been represented by various distributors, but around the time of the establishment of the union a Swiss Omega salesman by the name of Marc Croset moved to Shanghai to develop the market.
He first worked under a local distributor, the Noro Watch Co, but by the late 1920s incorporated his own firm by the name of Croset Agencies, which was later renamed to Crobest Ltd.
It is during that time that also a notable increase in advertisements appears in Chinese newspapers. 
It was Croset, who first contracted famous Chinese singers and actresses as endorsers of Omega and Tissot, featured in pictorials and magazines, which led to a massive growth for both brands throughout the 1930s. 
This brings us to our advertisement, which shows a best-of reel with some of Omegas most renowned female celebrities of the time: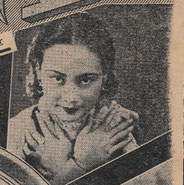 Starting on the right upper corner, we can unmistakably identify China's number 1 superstar Hu Die (胡蝶), known in English as Butterfly Wu.
More on her in our previous post here.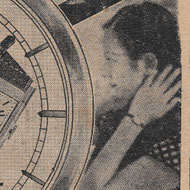 Moving along clockwise, we are already faced with a first challenge. It might be Ruan Lingyu (阮玲玉) who is depicted here, but it is not entirely clear to tell from this side view. Let us know if you have any alternative suggestions! It is noteworthy, that there are in fact photos of the famous actress wearing what appears to be an Omega, so it could very well be her. More on Ruan Lingyu and her tragic death in our previous post here.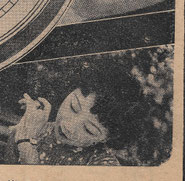 The next star most likely is the actress Liang Saizhen (梁賽珍).
She and her two younger sisters Liang Saizhu (梁賽珠) and Liang Saishan (梁賽珊) were prominent Omega spokeswomen and revered for their beauty.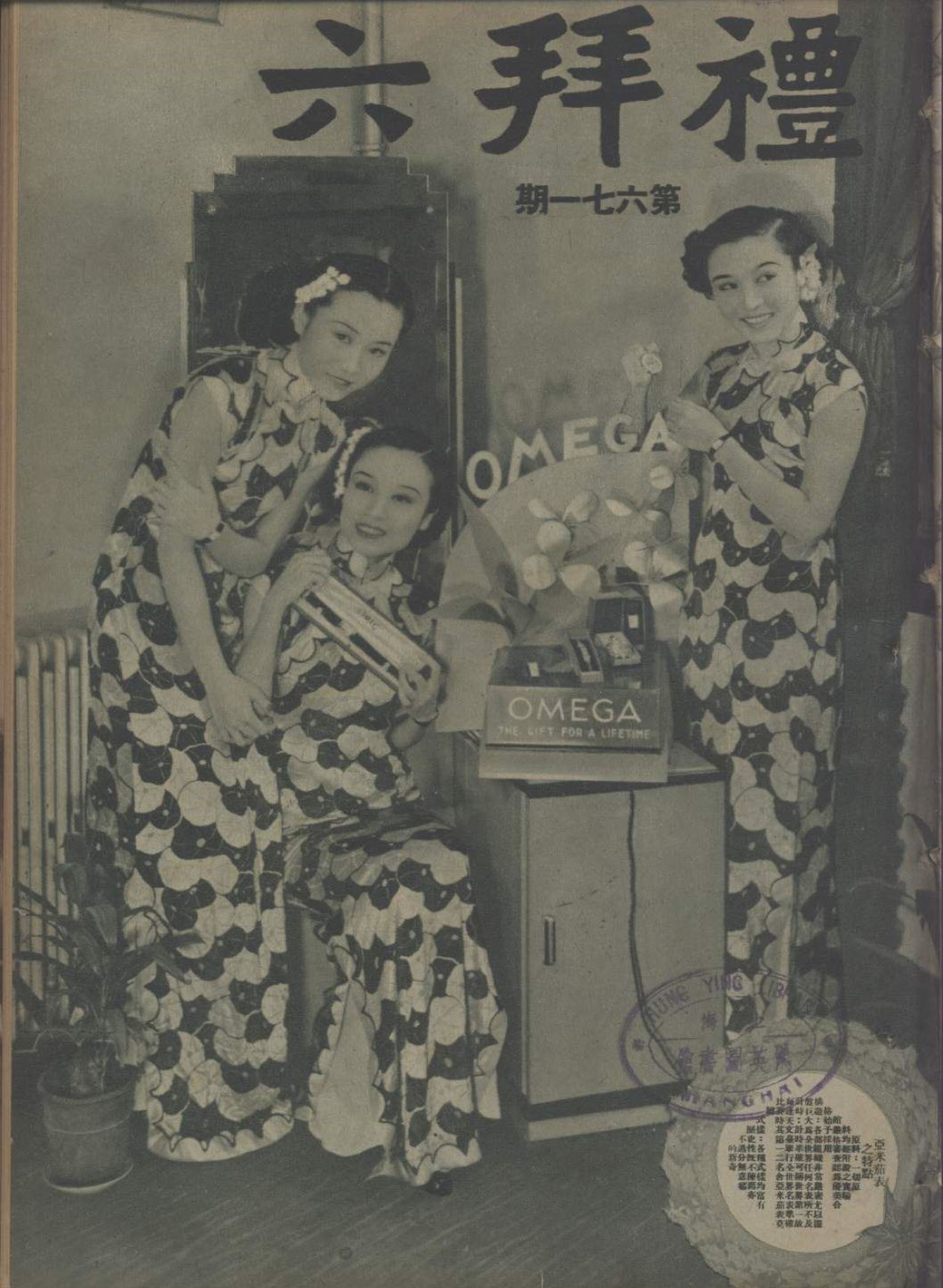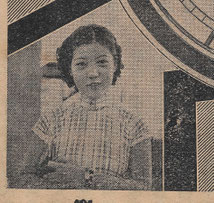 The fourth lady is the most mysterious for us to identify. It is neither the "Wildcat of Shanghai", Wang Renmei (王人美) who also endorsed Omega, nor Yuejuan Tong (童月娟) who posed for Tissot. Maybe it is singer Meiyun Yuan (袁美云)
Please help us out here if you can!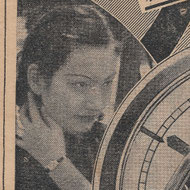 Next, in clockwise direction, the star posing here is much easier to guess and almost certainly, Chinese opera singer Yan Huizhu (言慧珠) who was a known Omega celebrity endorser.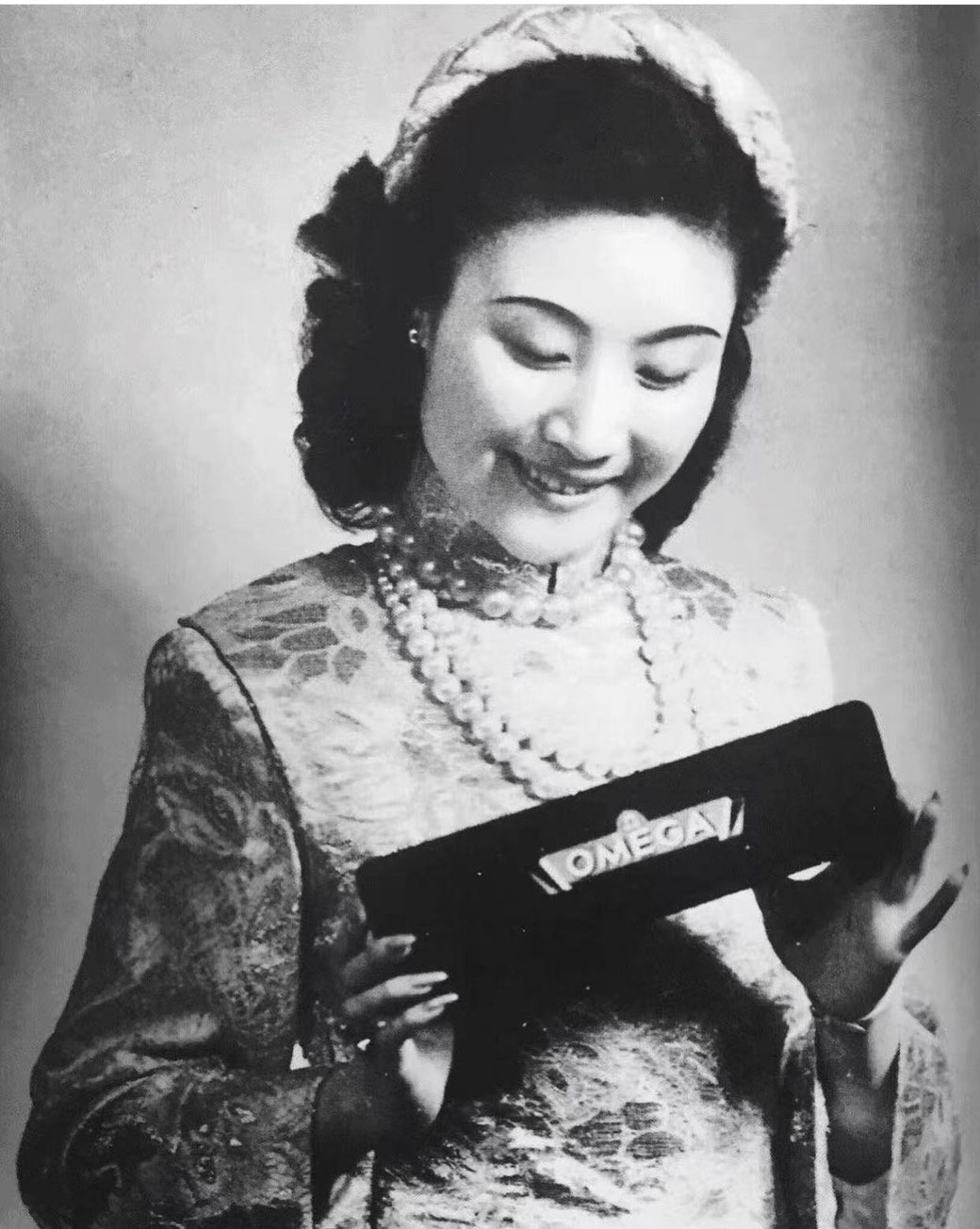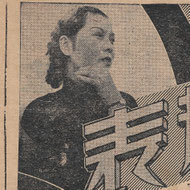 Finally, the star on the upper left corner is once more a bit of a challenge. A likely candidate could be the film actress Nancy Chan (陈云裳) of whom several photos with wristwatches exist and which could be Omegas or Tissots.
But is it really her? It could also be a serious-looking Wang Renmei. Let us know what you think!