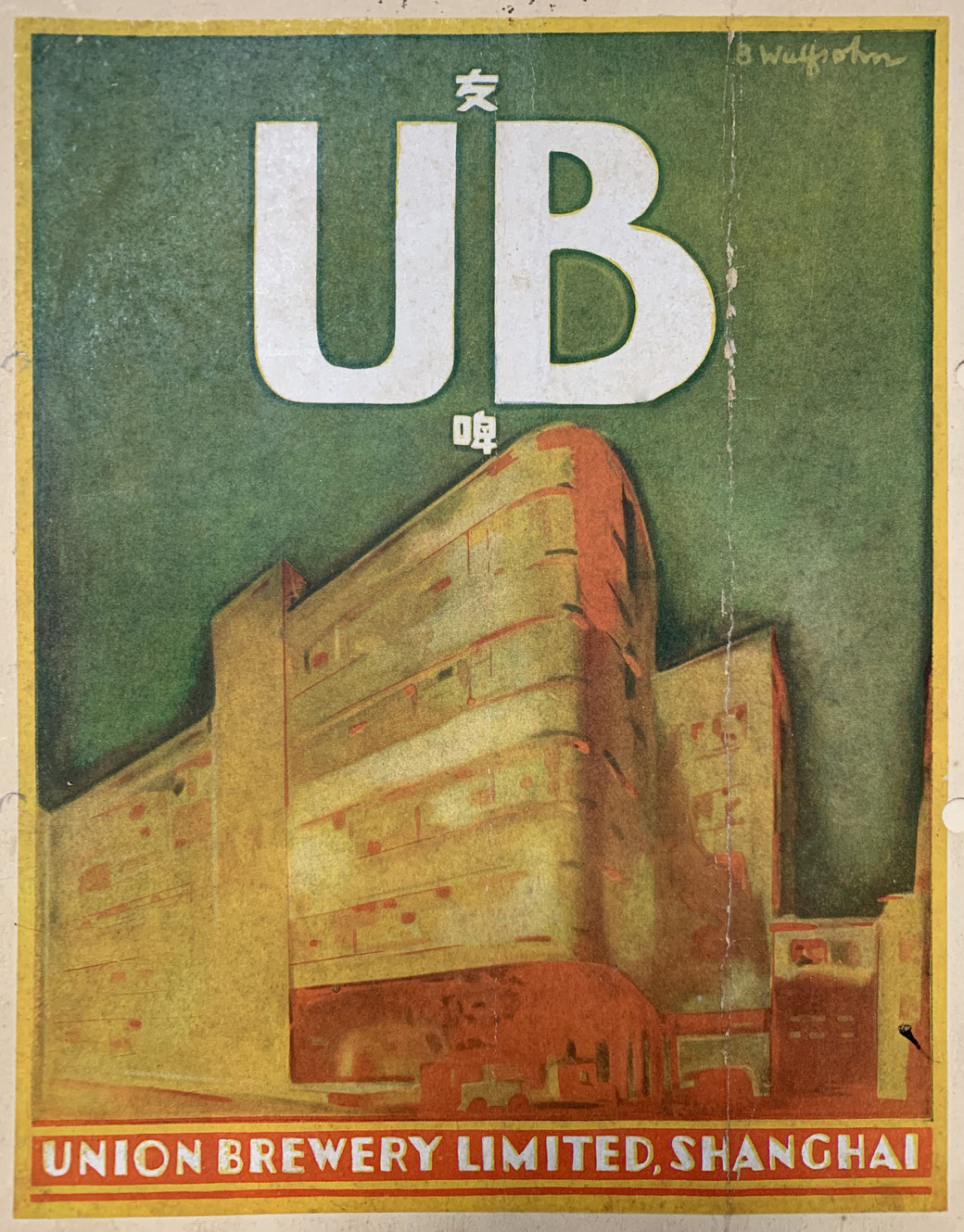 This marvelous commemorative booklet from our collection was published on the occasion of the 25th anniversary of the celebrated Shanghai Union Brewery. It offers an intriguing testament to Shanghai's world-famous history of commerce, design, architecture and… tragedy.
For close to 40 years the local Shanghai beer market was dominated by the ubiquitous U.B. brand (or 上海啤酒, translating to "Shanghai Beer" in Chinese). Its original creator was the Shanghai Union-Brauerei AG, incorporated in 1912 by the German company Schwarzkopf & Co from Tsingtau (now Qingdao). After the Great War in 1918 German citizens were expelled from China. A previously minor Norwegian shareholder, Mr. Frithjof Hoehnke, took over the business and renamed it to Aktieselskabet Union Bryggeri or Scandinavian Brewery Co. Ltd in English. In 1931 the company was once more reorganized under the name of Union Brewery Ltd. and prominent new investors such as the wine & spirits merchants Caldbeck, MacGregor & Co as well as the famed Sassoon Group joined the enterprise. 
After securing the new capital, U.B. turned to the Hungarian-Slovak architect László Hudec to design a new brewery building, which would become yet another of his iconic structures in the city. It also marked Hudec's second, and last, industrial building after the Chapei Power Station built in 1927.
The brewery, parts of which still stand today along Suzhou Creek, was opened in 1936 and boasted being the biggest beer producer in the Far-East, containing 11,100 square-meters of plot area and 28,800 square-meters of building area. Its capacity was a striking 50 million bottles per year. 
Our booklet which commemorates U.B.'s anniversary as well as the recently opened new brewery, was most likely created by the British advertisement agency Millington Ltd., which paradoxically also worked for U.B.'s biggest competitor EWO Beer. A Chinese language version of the booklet was also published, of which a copy is digitally preserved in the National Library of China.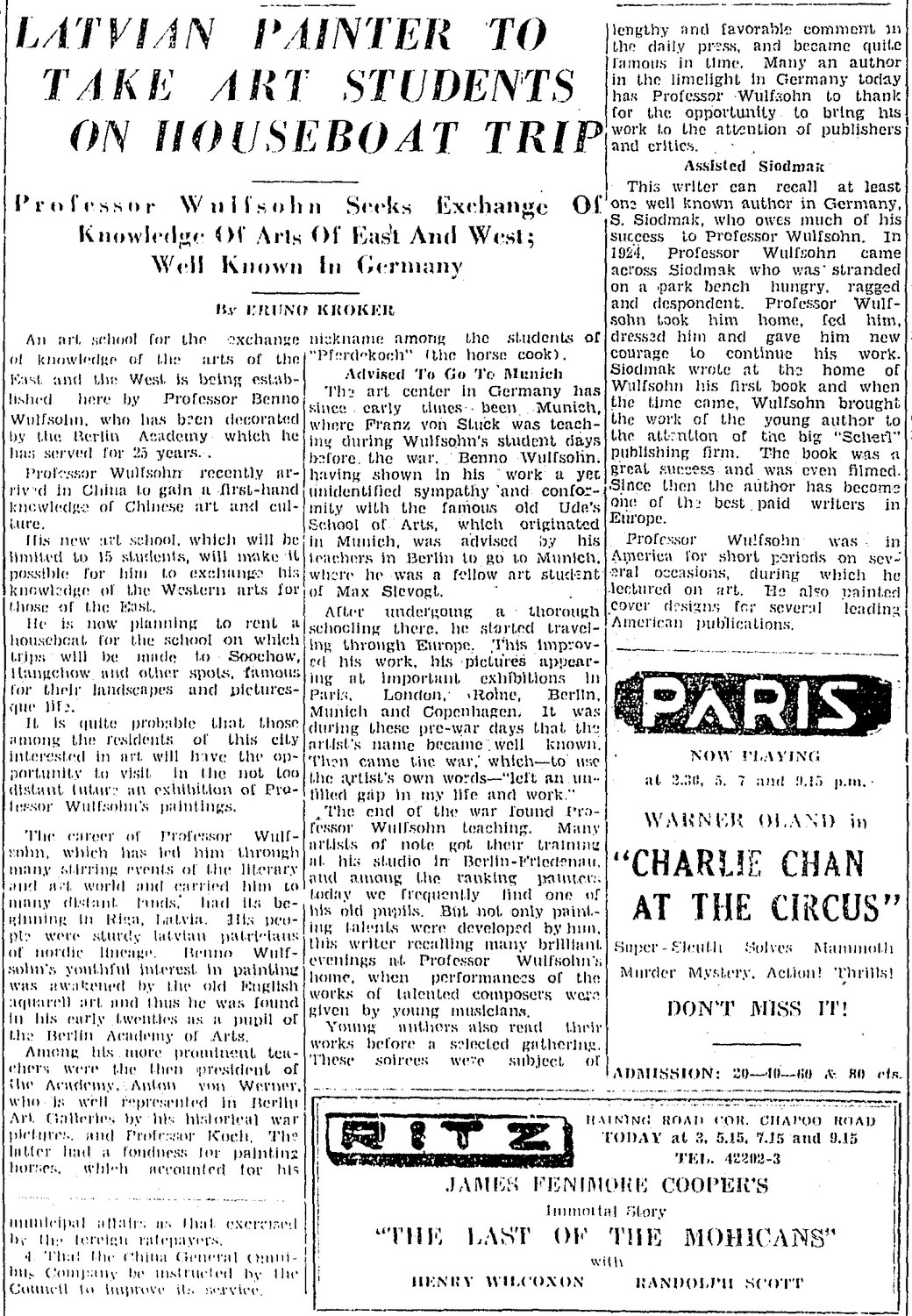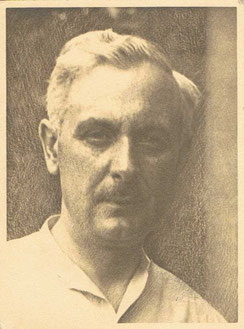 The exquisite illustrations throughout the booklet are the work of Benjamin "Benno" Wulfsohn (December 21st 1882 – October 29th 1937), a Jewish-German painter and graphic designer whose signature adorns the cover page. Born in Latvia and having grown up in Vienna, Wulfsohn studied under Max Liebermann in Berlin and Munich before moving to the United States in the 1930s, where he worked as a commercial illustrator for renowned American magazines and brand advertisers.
He later relocated to China, first Peking, then Shanghai where he tragically died of cholera and yellow fever at only age 55 and not long after completing the illustrations for the U.B. booklet.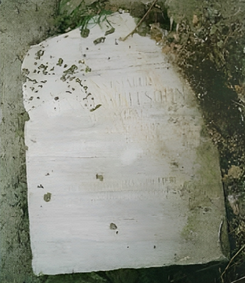 In modern times his gravestone was rediscovered in Minzhu village on the outskirts of Shanghai. It is embedded in concrete behind a home and appears to be supporting the walls. As a consequence, the landlords are reluctant to give up the stone.
Benjamin Wulfsohns fate and his artistic work for U.B. may just be a small footnote in the sprawling history of Shanghai, but it certainly represents a haunting metaphor for the city's intricate past and present…