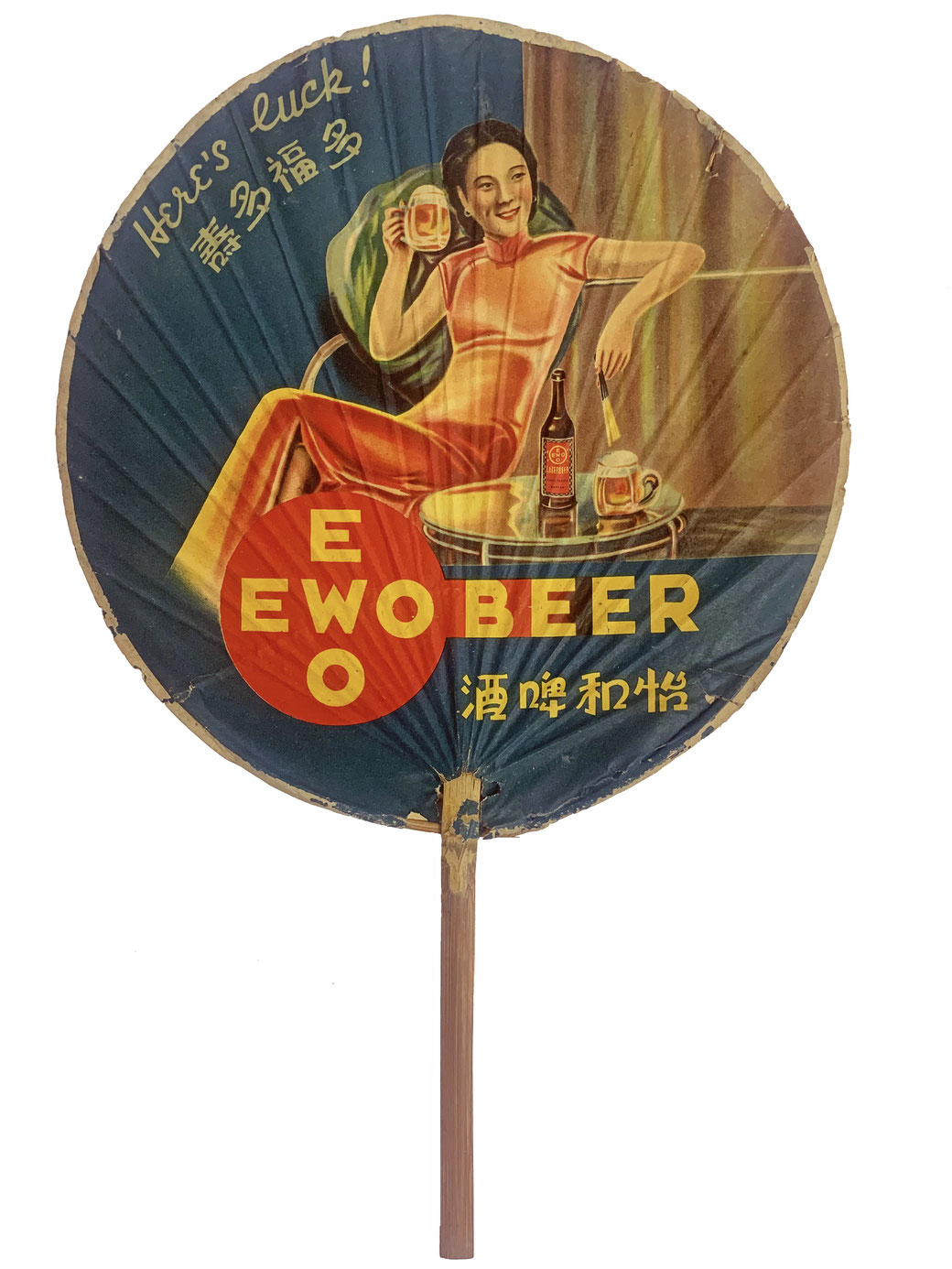 For almost 30 years the local Shanghai beer market was dominated by the omnipresent U.B. (友啤) beer brand. Its original creator was the Shanghai Union-Brauerei AG, incorporated 1912 by the German company Schwarzkopf & Co from Tsingtau (now Qingdao). After the Great War in 1918 a previously minor Norwegian shareholder, Mr. Frithjof Hoehnke, took over the business and renamed it to Aktieselskabet Union Bryggeri or Scandinavian Brewery Co. Ltd in English. In 1931 the company was once more reorganized under the name of Union Brewery Ltd. and prominent new investors such as the wine & spirits merchants Caldbeck, MacGregor & Co. as well as the famous Sassoon Group joined the enterprise.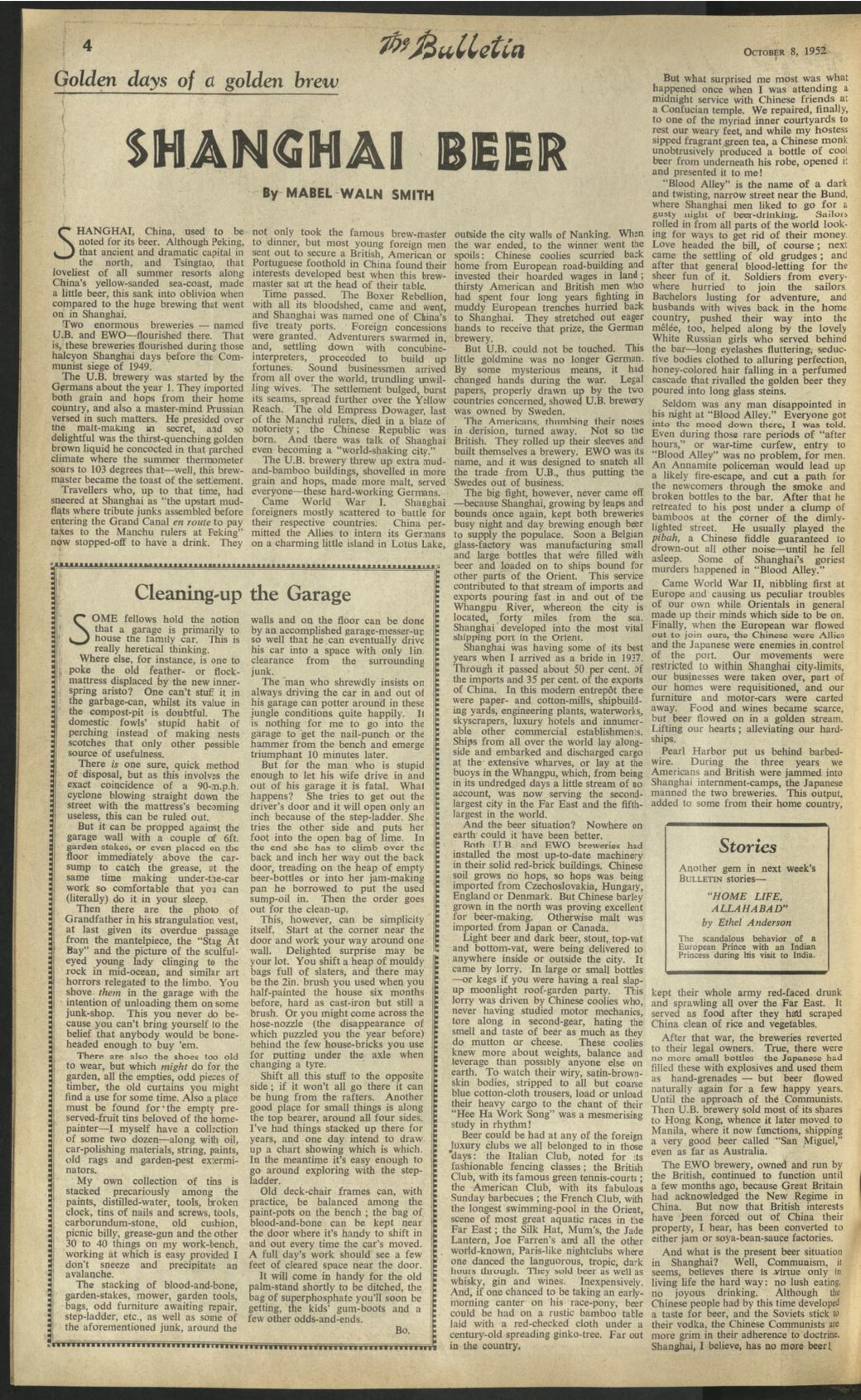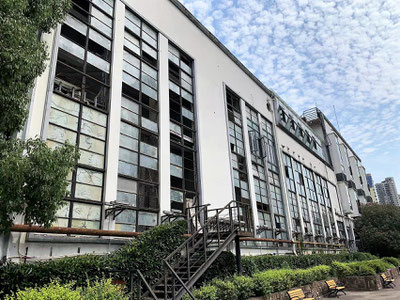 With the new capital raised U.B. soon contracted the prolific Hungarian art deco architect László Hudec to design a new brewery building.
The factory, parts of which still stand today along Suzhou Creek, was opened in 1936 and boasted being the biggest beer producer in the Far-East containing 11,100 square-meters of plot area and 28,800 square-meters of building area. Its capacity was claimed to be 1 mil cases per year.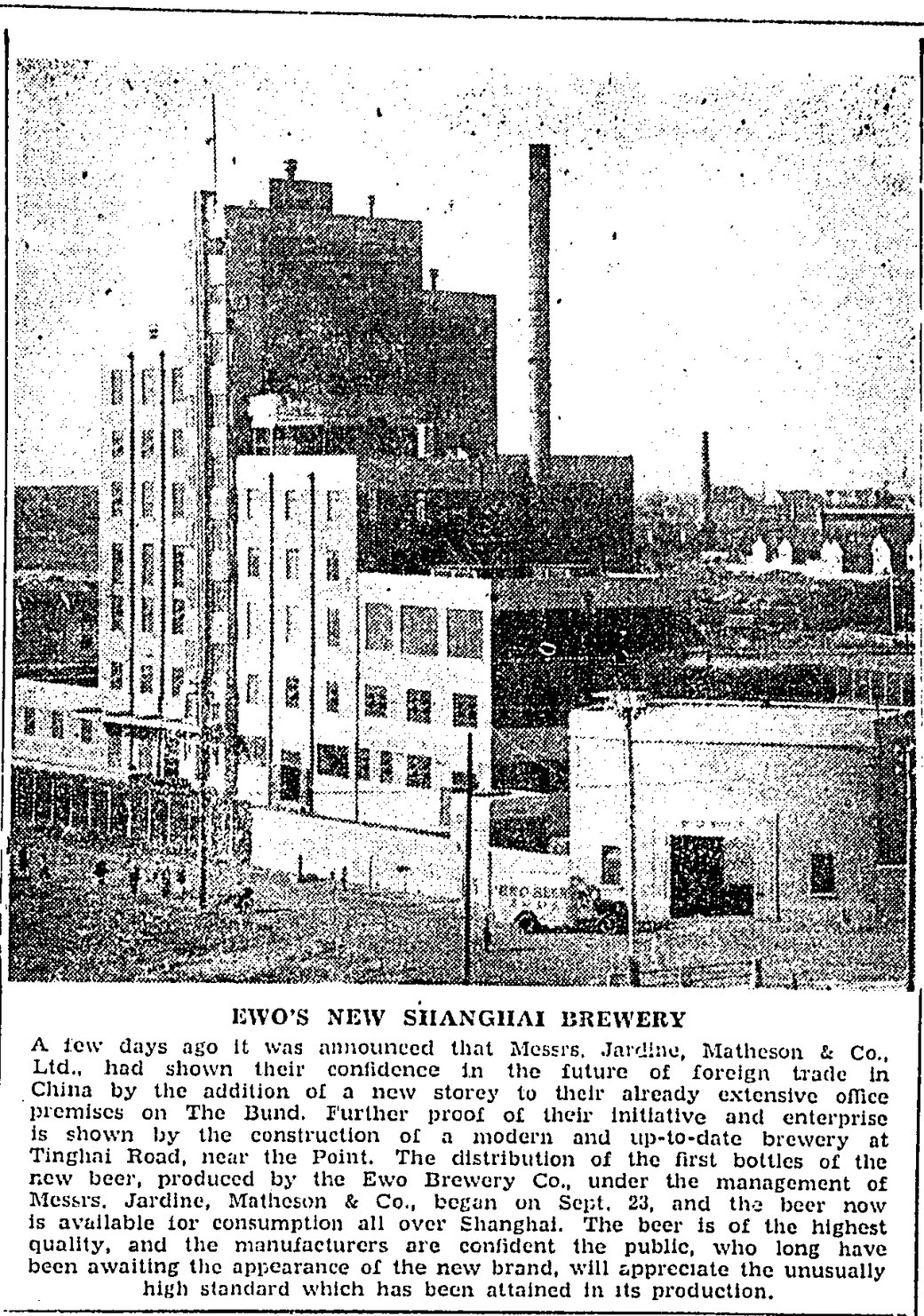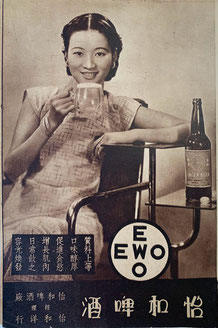 The booming 1930s beer market and the immense investments of U.B. were not left unnoticed by other major players in the Shanghai business scene, most notably Jardine, Matheson & Co.- one of the oldest and largest trading firms in Asia, and the Sassoon family's biggest rival. If flamboyant business tycoon (and owner of multiple hotels across Shanghai incl. the Cathay, now Peace Hotel) Victor Sassoon was getting into the beer market, so had Jardines. The company soon constructed its own brewery on Tinghai Road in the Eastern outskirts of Shanghai and production of EWO beer (named after Jardine's Chinese "Hong" name 怡和) commenced in 1936.
Pilsner and Munich types of beers were produced and EWO's output and prominence was soon almost on par with its competitor U.B..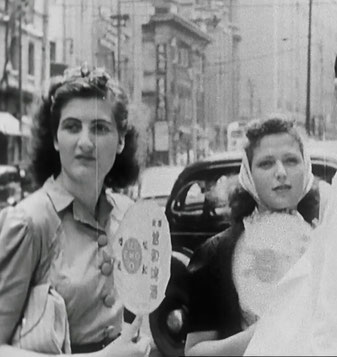 EWO beers slogan "Here's luck!" (in Chinese the idiom 多福多寿 meaning "good fortune & longevity") and the iconic beer chugging girl key visual which are both prominently displayed on our hand-held fan, were most likely created by British advertising agency Millington Ltd. A small label on the back of the fan reveals that it was printed by Willow Pattern Press, Ltd. (柳荫印刷公司), a printing company which Millington acquired in 1927. Interestingly, U.B. beer had been a client of French Oriental Advertising, who also merged with Millington in 1930, having the agency serve both of the two main beer competitors of old Shanghai! Records from another artefact in our collection, the EWO Brewery Indent Register, confirms Millington's Willow Pattern Press as the creator of the fans and also reveals their production year as 1939: 50,000 pieces were produced for the total price of $ 1,100.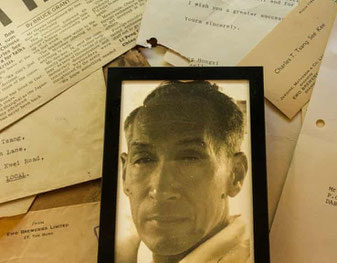 After the outbreak of the Second Sino-Japanese War in 1937 the brewery was temporarily commanded by the Japanese army but production soon resumed and the building passed unscathed through the conflict despite its location at the center of hostilities. That is not to say, that EWO's staff was not harmed and maltreated during Japanese occupation. Tom Plevey for example recounts the story of his grandfather Charles T. Tsang See-Kee, who was a manager at the EWO plant and was mock-executed for refusing to install an anti-aircraft gun on top of the brewery. 
EWO Breweries became a public company under Jardines' management in 1940 with Chinese investors buying up 75% of the stock. However, in 1942 after Japan ultimately seized all Chinese & Allied assets in Shanghai the brewery was managed by the Japanese Sakura Beer company, until it was handed back again to its original owners in 1945. During the war, supplies of EWO beer were found at such far distant places as Tobruk and Greece. A 1947 company brochure of Jardine, Matheson & Co claimed that "that German prisoners at Tobruk who had sampled captured EWO beer were unable to understand how such fine quality beer could be brewed in any country other than Germany."
Original late 1930s EWO Beer trays. From the MOFBA collection.
Following the foundation of the People's Republic of China in 1949, new government regulations were introduced the next year which increased taxes, restricted currency exchanges and banned redundancies. The brewery was forced to reduce its prices by 17 per cent and lost $4 mil annually. 
Jardines withdrew from China in 1954, having sold the brewery at a loss already in 1952. With that the EWO brand was also discontinued indefinitely. Instead it became the Huaguang Brewery (华光啤酒厂) producing beers such as "Shanghai Seagull" (上海海鸥) and "Guangming" (光明). Just like in U.B.'s case, the old EWO brewery building still stands today and now ironically once more belongs to a Japanese brewer, Suntory.