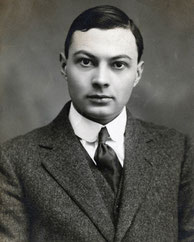 Last week would have been László Hudec's 130th birthday. In celebration of Shanghai's most well-known architect, here is a beautiful commemorative advertising booklet from our collection about his Art Deco magnum opus: the Joint Savings Society Building, more famously known as the Park Hotel or "International Hotel" (国际饭店) in Chinese. 
The edifice, constructed between 1931 to 1934 at 164 Bubbling Well Road (today's No.170 Nanjing West Road), was named after the Joint Savings Society, founded in 1923 by the merger of the four Chinese banks Yienyieh Commercial Bank, Kincheng Banking corporation, the China and South Sea Bank, and the Continental Bank. It overlooked the horse racing course, owned by The Shanghai Race Club, one of the most prestigious locations in Shanghai at the time and the site of today's People's Park.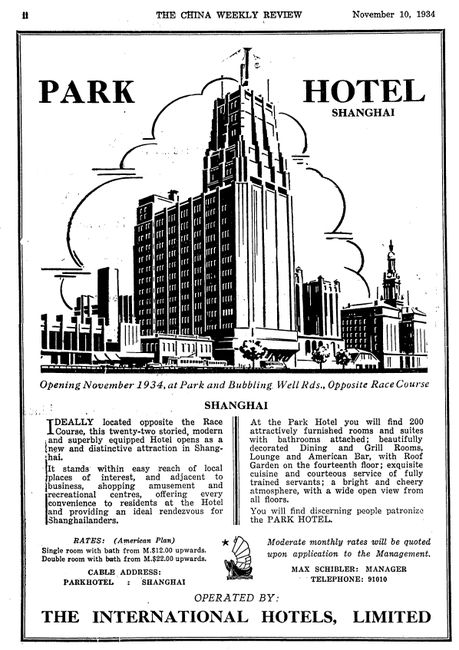 The glossy brochure from our collection was created in 1933* by British advertising agency Millington Ltd. and describes "The Great Treasure House" in much detail. The ground floor, basement and first floor were occupied by the Savings Bank while the rest of the building was reserved for China's "most modern and luxurious hotel". Interestingly, the booklet makes no mention of the 'Park Hotel' moniker. The name was only announced in mid-1934, before the glamorous hotel was opened in November of the same year. It was erected as a competitor to Shanghai business tycoon Victor Sassoon's Cathay Hotel (todays Peace Hotel), which is why probably details, incl. the name, were kept secret for as long as possible. 
László Hudec (January 8, 1893 –October 26, 1958), was a Hungarian-Slovak architect active in Shanghai from 1918 to 1945 and responsible for some of the city's most famous structures. During his residency Hudec designed over 70 buildings, the majority of which still stand today such as the iconic Normandie Apartments (todays Wukang Mansions), the Grand Theatre and the post-modern "Green House". 
His masterpiece however, is considered to be the 22-story Park Hotel. Its Art Deco design was strongly inspired by the American Radiator Building and the "Oriental Skyscraper" was in fact the tallest building in China until 1966, and in Shanghai until 1983. To this day, the hotel continues to operate under its original name and remains one of Shanghai's most prominent and celebrated landmarks.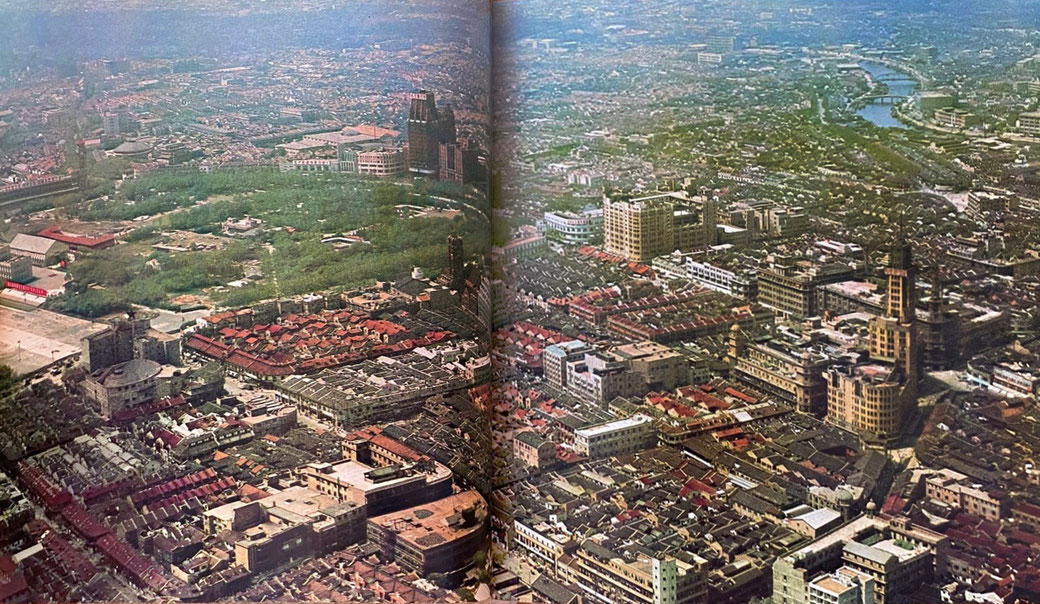 ---
*The booklet references 1932 population data for Shanghai. That and given the fact it does not mention the Park Hotel name, it likely was created already in 1933 and not in 1934, the actual opening year of the hotel.