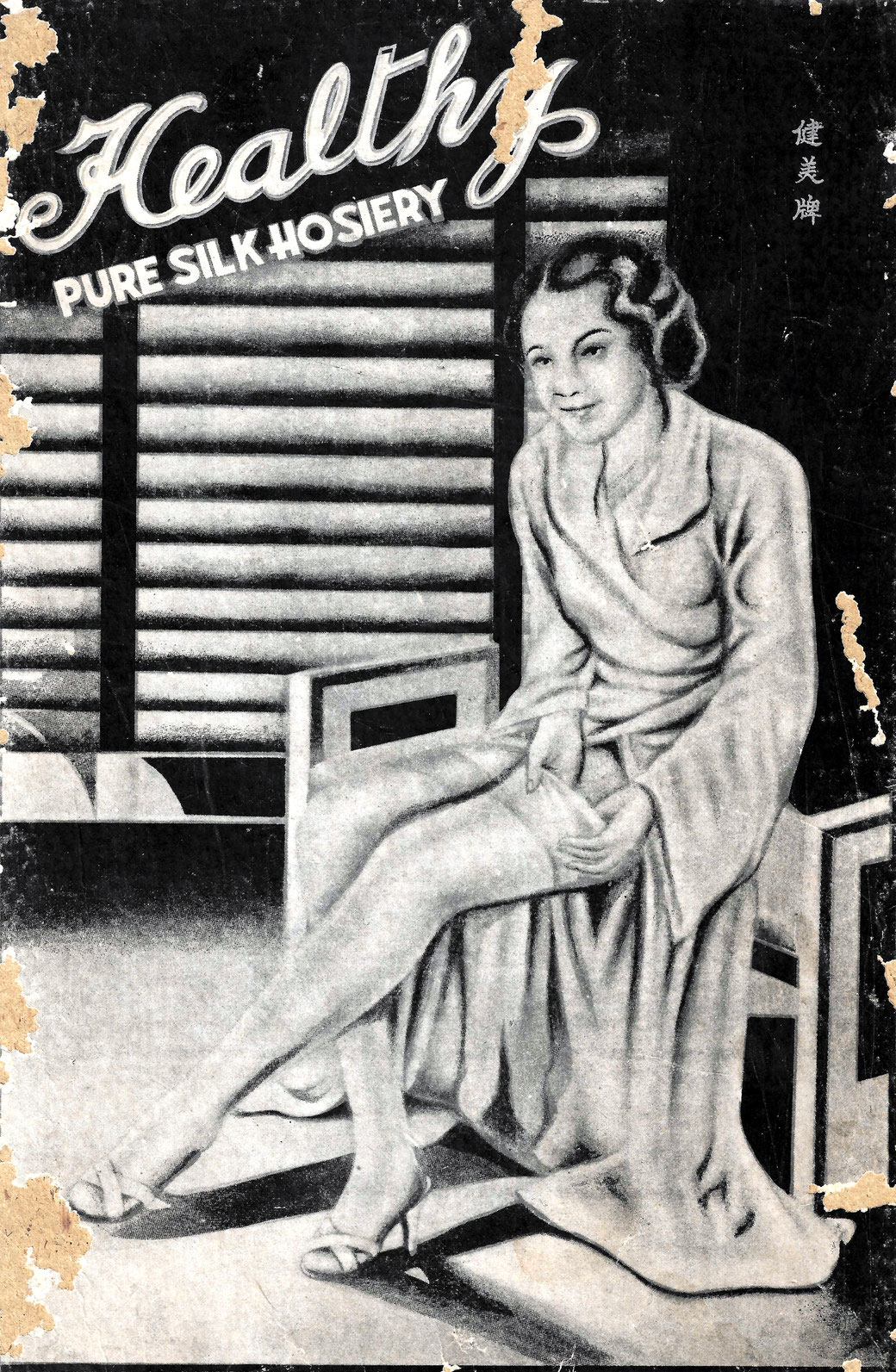 A stunning illustration on this vintage box by the Chinese "Healthy" Pure Silk Hosiery brand (健美牌). The voyeuristic perspective and dramatic interaction of light and shadow is reminiscent of American realist painter Edward Hoppers art. Even more intriguingly though, the lady's thin long eyebrows and her short hairstyle with romantic waves undoubtedly dates the image to the 1930s, while the low-key black and white setting in an inner-city apartment with Venetian blinds is much more foretelling of 1940s and 50s Hollywood film noir style crime dramas. 
Unfortunately, nothing is known about the artist but the apparent anachronism could be explained by the fact that he or she drew inspiration from movies such as the 1931 adaption of the "Maltese Falcon", Fritz Lange's movie "M" of the same year, his 1937 film "You only live once", or – most likely - von Sternberg's 1932 "Shanghai Express", which all feature strong proto-noir elements with high contrast, ladies in stockings, blinds and long black shadows.
The origin of the "Healthy" brand is also obscure, other than that it was produced by the Ch'ang Hsin Knitting Factory (上海畅新针织厂) in Shanghai.
A true Shanghai Noir mystery.