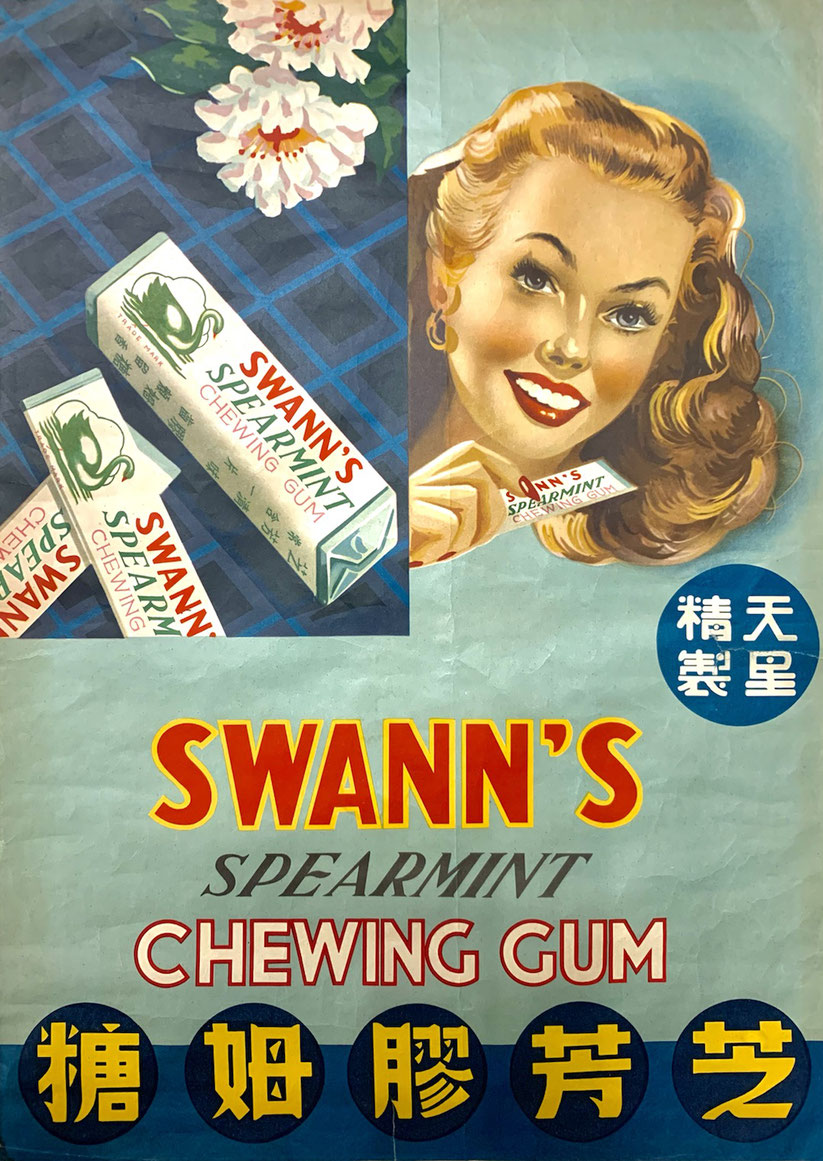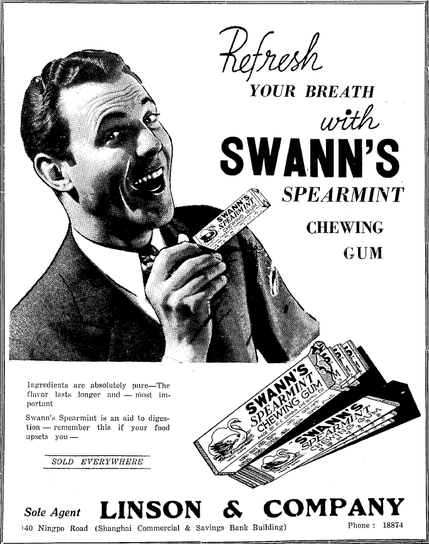 First launched in 1934 the brand was produced and advertised by the O.C. Swann Chewing Gum Co. in Shanghai and distributed by 'Linson & Company' as sole agents.
The mastermind behind O.C. Swann Co. (Chinese name 大通行) was in fact Chinese food entrepreneur Lin Shengfu (林笙甫) - founder of the notorious Start's Chocolate shop opened on 751 Bubbling Well Road in 1932. The inspiration for his chewing gum brand Swann's was undoubtedly of questionable origin: the design and color scheme evidently bore a striking resemblance to that of American chewing gum pioneer Wrigley's.
The knock-off brand was not left unnoticed and immediately in 1934 famous "Shanghai Lawyer" Norwood F. Allman filed a trademark objection on behalf of Wm. Wrigley Jr. Co. as records from the Chinese "Trademark Bulletin" (商标公报) show. The initial complaint was rejected in 1935 but additional appeals were filed in 1936 and again in 1940 followed by a lawsuit in 1941, which all temporarily disallowed Swann's the sale of its chewing gum. (Original documents below)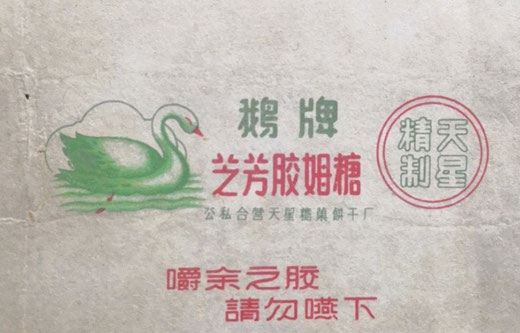 But the Swann's brand resurfaced again after the turmoil of the war in the mid-1940s. Now produced by the Tianxing Candy and Biscuit Factory (天星糖果饼干厂) founded by Lin Meibin, the design and English name were continued but in Chinese it was, curiously enough, marketed as "Goose brand" (鹅牌). After the Communist liberation the factory was nationalized and eventually became the Shanghai Children's Food Factory (上海儿童食品厂). The Goose brand chewing gum continued to be produced well into the 1960s until it eventually fell out of favor.  
---