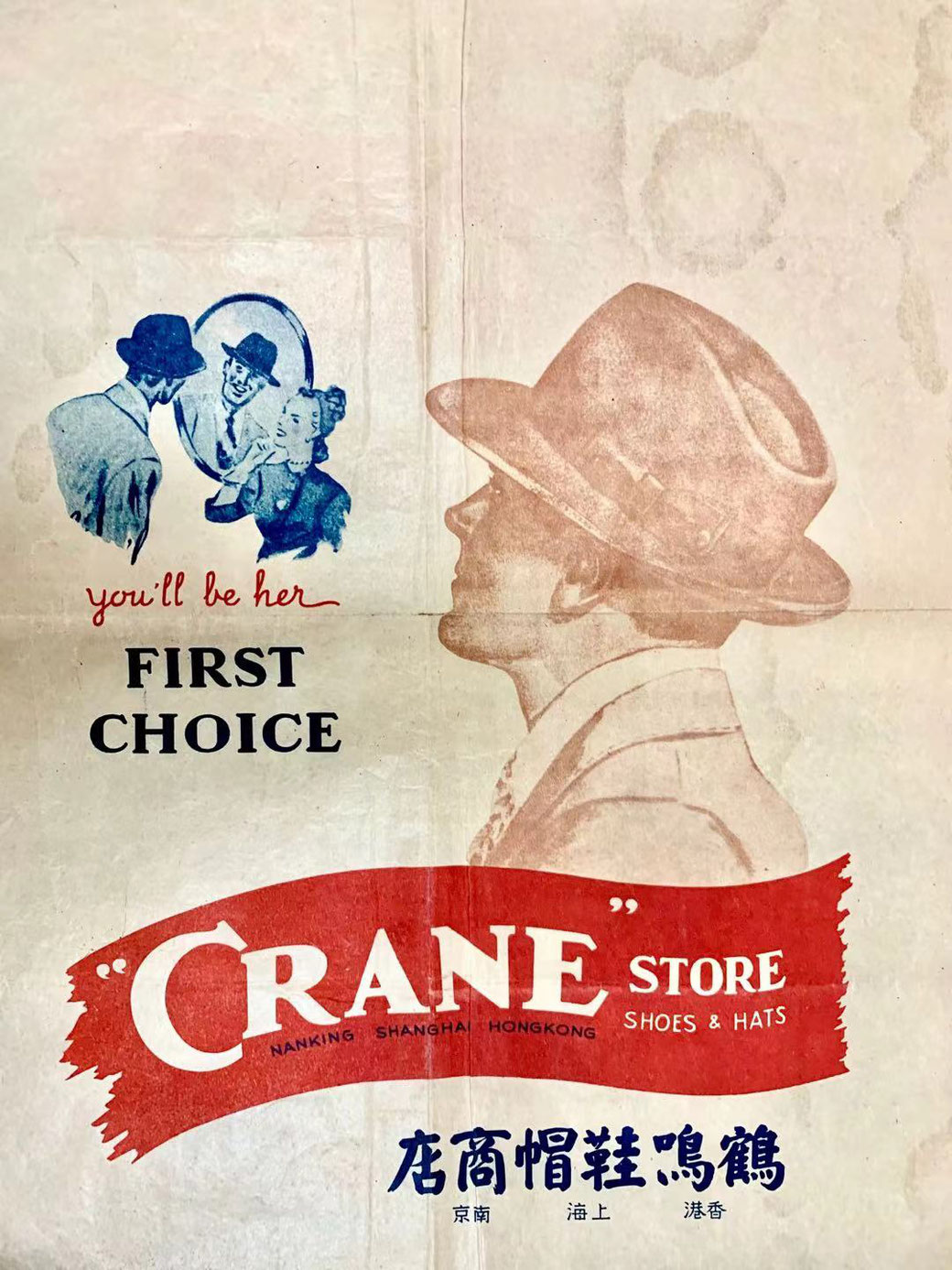 Crane Stores, Shoers & Hatters (鶴鳴鞋帽商店) was founded by the father of Jefferson Young, who soon after the opening of the first Shanghai store in 1936 took over the family business. The firm swiftly expanded to several locations in Shanghai and subsequently in Nanjing and Hong Kong. By 1950 it had 13 stores nationwide.
Jefferson Young moved to Hong Kong in 1951 where he continued to manage the local Crane subsidiary. In 1952, Crane expanded to Singapore, soon after to Penang and by 1956 an ad for Crane announced the opening of a New York branch and also listed branches in Tokyo, and Taipei. In 1958, Crane Stores, Shoers & Hatters Ltd was incorporated in Hong Kong– the name was shortened to Crane Stores Ltd in 1963 as the firm expanded from shoes to the more ambitious field of general department stores.
In 1974, Jefferson Young incorporated Da Da Department Stores Ltd who he personally continued to manage until its unfortunate ultimate bankruptcy in 1986. After the collapse of Da Da, Jefferson Young relocated to the US with his family where he died in 2001.
The Industrial History of Hong Kong Group has an excellent article on Jefferson and his business empire here: https://industrialhistoryhk.org/big-and-tall-from-nanking-rd-to-nathan-rd-jefferson-young-%E6%A5%8A%E6%92%AB%E7%94%9F-of-crane-%E9%B6%B4%E9%B3%B4-chancellor-%E5%A4%A7%E4%BA%BA-da-da-%E5%A4%A7%E5%A4%A7-and-the-rise-and-fal/