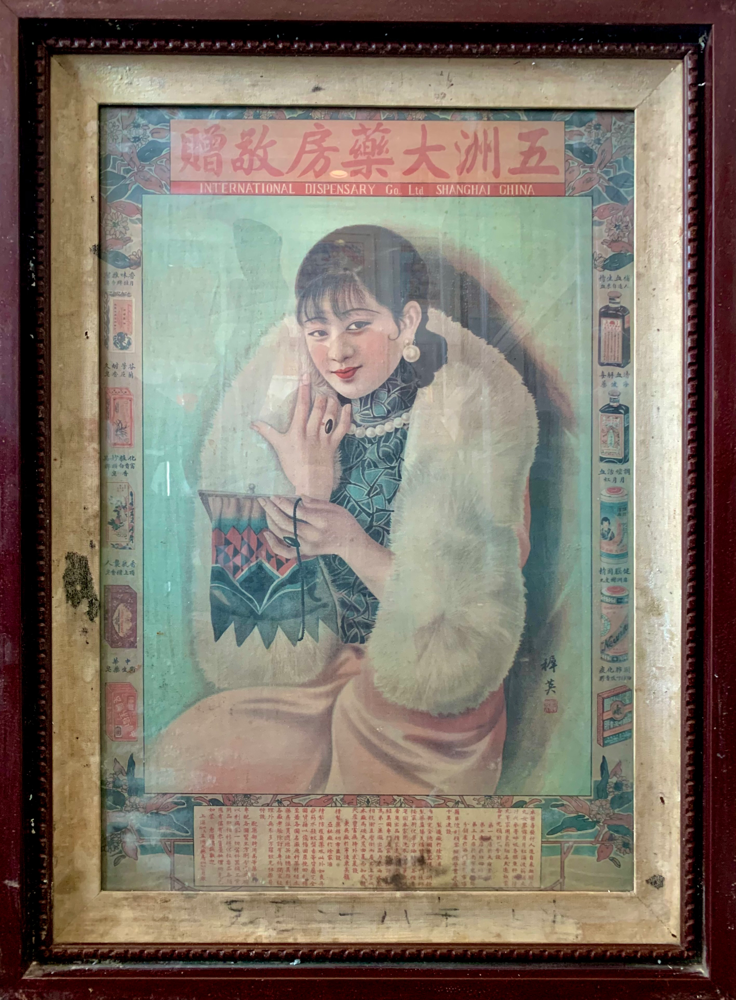 The International Dispensary (五洲大药房) was one of the most important drug and medical supply organizations in China. It was established 1907 in Shanghai as joint-venture by among others Mr. How Zai-Fong, who was also the founder of the Commercial Press and magnate Hwang Chu-Chiu (黄楚九 / Huang Chujiu), owner of the Great Eastern Dispensary (中法大药房).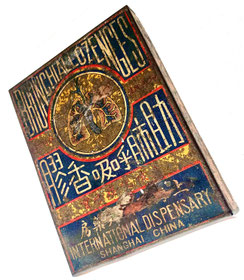 The firm was reorganized in 1911 into a limited company with Hong Soong-Mou as General Manager.
Originally set up as a pharmacy it primarily imported, marketed and sold Western medicine. In 1921 the company expanded to manufacturing with the purchase of the old Koopun Soap Factory. Before the Anti-Japanese War, about 20 branches were set up in major cities across the country including in Peiping, Tientsin, Hankow, Amoy and Canton. The company also had more than 100 agencies in China and the South Seas.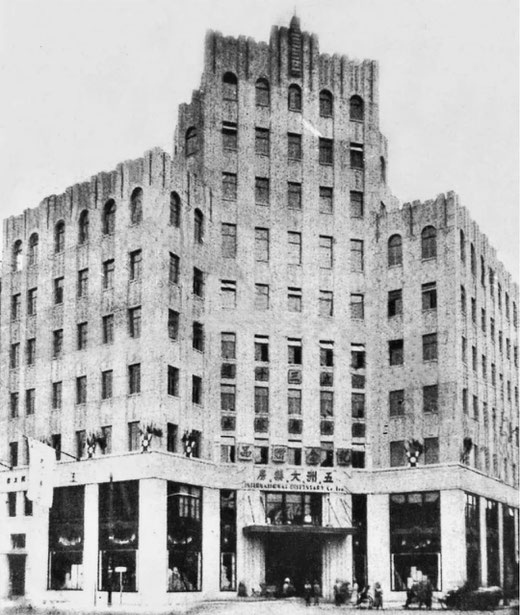 Mr. Hong was killed during the 1932 Japanese hostilities in Shanghai when he went to North Szechuen Road in an effort to rescue 11 of the company's employees. A second factory, located at the corner of what was then Rockhill and Amherst Avenues (now Huaihai West Rd & Xinhua Rd.), was erected in 1933 and produced a large output of glycerin. A third factory, located in Shanghai's Chapei district, manufactured mosquito incense and other articles.
On October 9th 1936 the International Dispensary Ltd. Co. opened its new headquarter building on 222 Honan Road, erected by Atkinson & Dallas Ltd. By then the company was under leadership of Soong-Mou Hongs son L.H. Hong as director and General Manager and maintained a total of five stores in Shanghai and 14 outport branches. 
After the Second World War the company entered into a public-private partnership in 1954 and finally was re-organized as a State-owned enterprise in 1966.