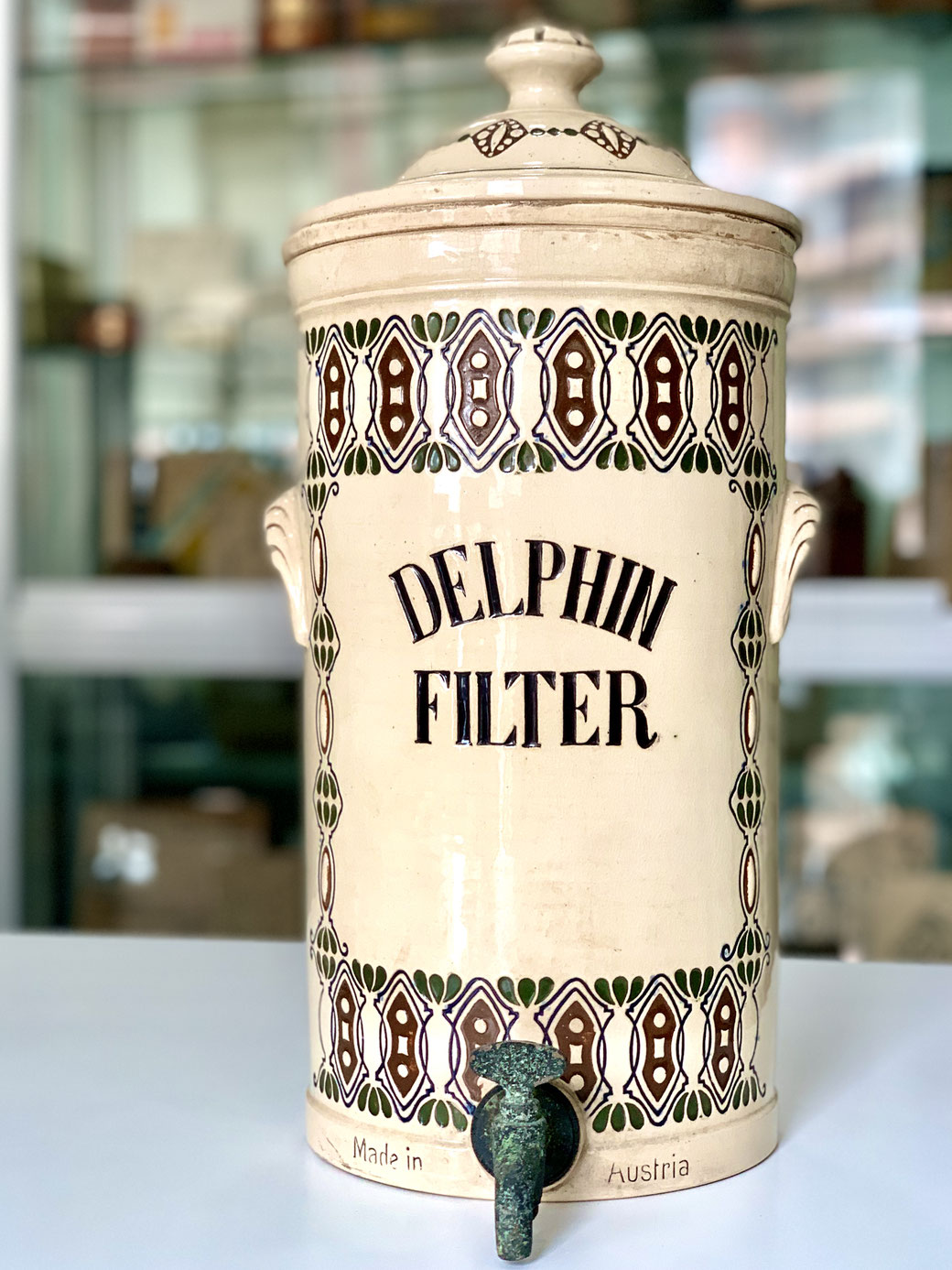 From the middle of the 19th century, preventing dangerous diseases caused by polluted water, such as typhus or cholera, was a great concern to many people, not only in Vienna. Only few households had a guaranteed supply of clean water. One was in danger despite or perhaps especially because of having an own well. The pollution increased as the population grew and the first supply networks did not suffice in the least. In 1873, the first spring water line supplied pure water to many Viennese residents. However, those who did not yet have access to the network or had to get their supply from outside were dependent on the guaranteed purification of water.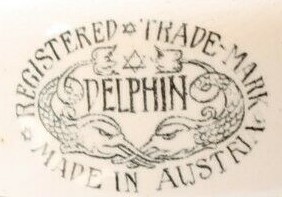 The company "Delphin Filter- und Kunststeinfabrik Kriwatschek" was founded in 1905 in Guntramsdorf near Vienna in Austria by Jewish entrepreneur Eduard Kriwaczek. The company offered a wide range of products from its own production including fine pore filters of burnt artificial stone in different shapes and sizes, which guaranteed germ-free water. The "Delphin Filter Company" provided their goods with English labeling, suitable for export to international markets. It also used the common addition "Export to all countries in the world" on its letterhead stationery – incl. China, where major cities like the Shanghai were in dire need of home water purification systems. As late as 1940 the Shanghai Municipal Council (SMP) recorded a major cholera epidemic in the International Settlement and French Concession with 582 cases and 79 deaths.
The patented "Delphin" water filters consist of a pervious plate cylinder which is closed at the bottom and screwed to a porcelain hopper. It is then placed in a glass or ceramic container, so that the filtered water can escape on all sides. The pervious plate had to be removed, cleaned and boiled for 45 minutes at regular intervals. 
After the annexation of Austria by Nazi Germany in 1938 the Delphin company was placed under provisional administration and after the war in 1955 was managed by a public administrator until its closure in 1961. To his day "Delpin" filters can however sometimes still be spotted in old Shanghai "Shikumen" houses and generally water filters remain an absolute must have in every modern Chinese household just like they were over 100 years ago.