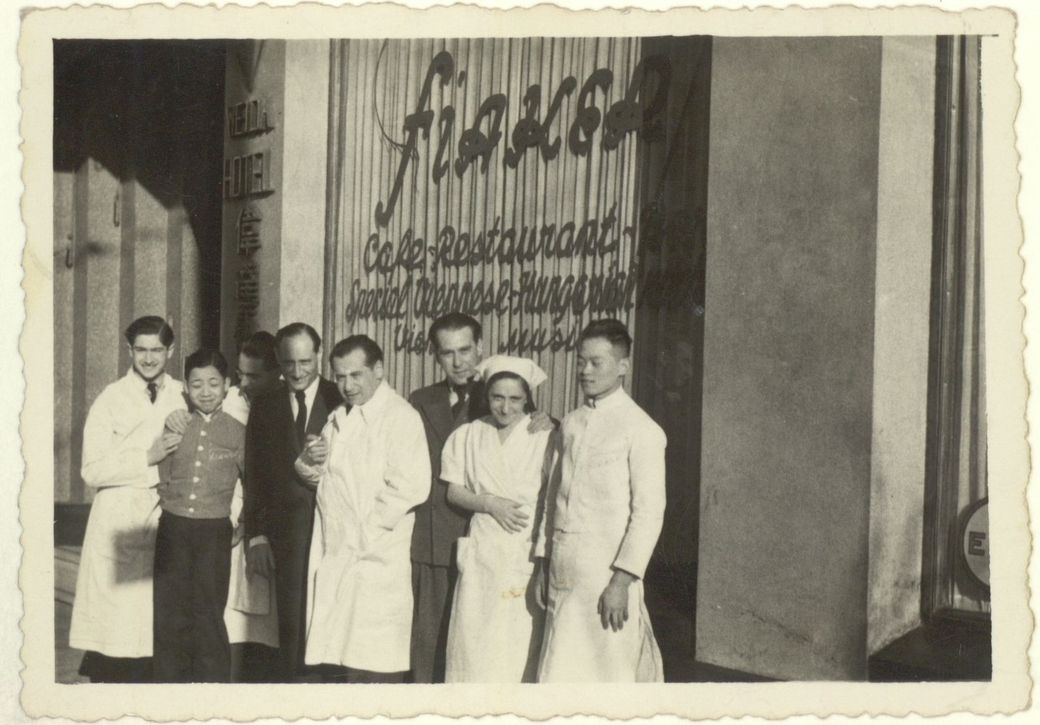 The "Fiaker Viennese Restaurant" was opened in 1938 by Austrian Jewish refugees Hans Jabloner and Fritz Strehlen at the prestigious address No 997 Avenue Joffre in the Shanghai French Concession.
It offered "Special Viennese & Hungarian Cuisine" – most importantly "under foreign Chef", while on the piano "Pepi" entertained the customers. The "Fiaker," according to their self-promotion, featured "the best Sacher torte outside of Vienna," as well as a cocktail bar, which gained popularity as a meeting spot for the Shanghai high society including political figure Mme Sun Yat-sen neé Song Qingling (宋庆龄), opera-singer Mei Langfang (梅兰芳) or writer and novelist Pearl S. Buck. The restaurant was located on the ground floor of the Weida Hotel and today marks the location of the iAPM luxury shopping mall on the corner of Shaanxi South Road and Huaihai Middle Road.
The interior of the restaurant featured frescos by the fellow Austrian Friedrich Schiff, one of the great cartoonists of Shanghai between the World Wars. During his 18 years' stay in the city, Schiff drew many cartoon pictures with the theme of "I love the Chinese people" and published multiple books together with the German Dutch author Ellen Thorbecke.