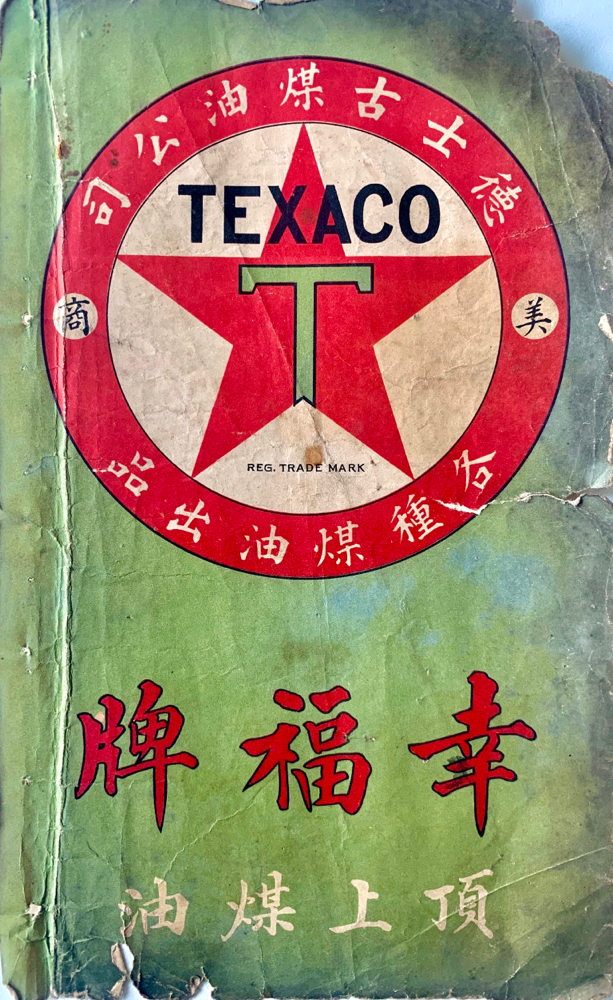 The Texas Fuel Company – later renamed to Texaco - was founded in 1901 in Beaumont, Texas. For many years, Texaco was the only company selling gasoline under the same brand name in all 50 US states, as well as Canada, making it the most truly national brand among its competitors. Texaco also entered in a joint venture with Caltex and sold products under that name around the world. On October 15 2000, the owner of Caltex, Chevron acquired Texaco in a deal valued at $45 billion, creating the second-largest oil company in the USA.  
As early as 1905 the "Texaco" brand penetrated into the coastal areas of China. By the 1920s, Texaco, together with Mobil (1894) and the Asiatic Petroleum Company, a JV of Shell and Royal Dutch (1913), had begun to carve up China's market.
The "big three" oil companies' general management offices were all located in Shanghai, with Tianjin, Guangzhou, Qingdao, Hankou, Chongqing and other regional companies under the general management office, as well as agency stores or distribution offices in small and medium-sized cities.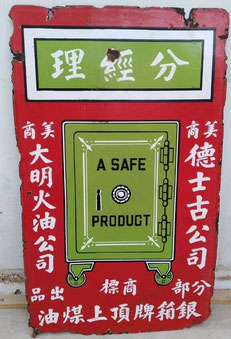 Texaco's "oil for the lamps of China" - was shipped to the Far East under many trade names such as Yin Foo Brand /幸福牌 (meaning Good Luck), Hong Sing Brand /红星牌 (meaning Red  Star), and Scale Brand (the "Scale" marking denotes the Chinese "Justice" in quality and quantity). 
In 1937 Texaco and Caltex began operating in Hong Kong in 1937 with a diesel terminal. This was situated in Tsuen Wan with the road leading to the terminal being named Texaco Road which exists under this name to this day.
In 1941, the Pacific War broke out, and the "big three" Western oil companies in China were forced to be absorbed into Mitsubishi products Co., Ltd. By August 1945, Japan surrendered and the foreign oil companies were temporarily shut down. With re-injection of American capital they resumed business in early 1946 until their final dissolution in 1951 under the new state-owned economic system.
In 1979 Chevron was one of the first Western companies to re-enter China and since then the Texaco brand continues to be marketed and sold once again in the People's Republic.