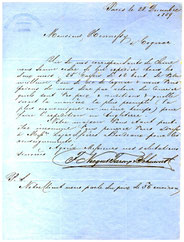 Since the opening of the Suez Canal in the mid-nineteenth century, China had been no more than a month away from the great southern French port of Marseille.
The first Hennessy order arrived from China on December 28th, 1859. Nicquet Faroux & Schuwirth fulfilled it for 25 cases, each containing 12 bottles of Hennessy pale eaux-de-vie vintage 1857. The brands heyday in the Far East though was yet to come during the roaring 20s and dirty 30s of the following century...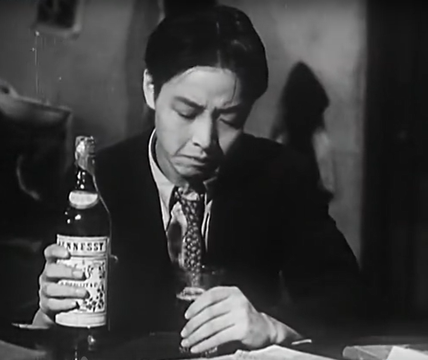 Throughout 1933 and 1934 Hennessy ran a colorful print ad campaign in US magazines for its three star cognac titled "Hennessy is everywhere".  The ads featured illustrations set in the most alluring metropolises of the world such as Monte Carlo, Cairo, Rio de Janeiro and ... Shanghai! 
The Shanghai scene depicts an imagined smart set during cocktail hour on the Bund - possibly in the Palace Hotel (the Cathay did not have a ground level tea room and the Shanghai Club did not allow women). While this ad was created for Western audiences, US American in particular, Hennessy did also advertise domestically in China, incl. through smart product placements such as in the movie "Twin Sisters" (姊妹花) from 1934 or Yuan Muzhi's 1935 film "Scenes of City Life" (都市風光).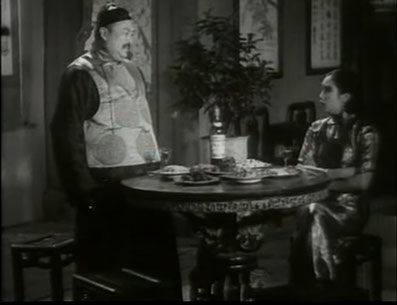 Since the 1920s Hennessy's sole agent for China was French trading firm L. Rondon & Co.
It's owner Louis Rondon tragically died in May 1937 at age 65 of a heart attack and with that and the Second Sino-Japanese War Hennessy unfortunately was stopped from actively developing the Chinese market for almost 50 years.