As early as 1869, Vacuum Oil used a stylized red gargoyle to advertise petroleum-based lubricants for horse-drawn carriages and steam engines and to promote its Mobiloil brand. The flying red horse was first used by Vacuum Oil in South Africa in 1911 and in 1931 the red Pegasus – a symbol of speed and power – was adopted as its U.S. trademark. The Pegasus remains among the most recognized corporate symbols in American petroleum history.
This January 1937 map featuring the two iconic brand logos was most likely created by famous Shanghai ad agency Carl Crow Inc.: Standard Oil Company of New York ("SOCONY") was their client and Carl Crow, the agency's proprietor, was also the editor and publisher of the China Highways magazine. He additionally was the renowned creator of many other China maps such as in his 1921 guidebook Handbook for China or with his seminal 1928 (not as falsely labeled 1935) Illustrated historical map of Shanghai.
Carl Crow and China Highways

The "China Highways. Organ of the Automobile Club of China" was a monthly magazine published and edited by Carl Crow between May 1934 and July 1937. It's  articles, often written by Crow, give advice for people touring China by car including interesting sights, Chinese history and routes. Crow also gives detailed road logs for drivers, sometimes sent in by enthusiastic readers.
The Automobile Club of China was "very active in its endeavors to safeguard the rights and interests of motorists" (Vol 1. no. 1, p. 27) and its membership included many of China's elite, such as General Wu Te-Chen, the prominent banker Tsuyee Pei, and politician Chengting T. Wang, who served as Chinese ambassador to America 1936–38. Crow left Shanghai for New York just three days after the Japanese invaded in August 1937 and the journal ceased publication.
Picture to the right and further information on the maps probable connection to Carl Crow provided by Paul French.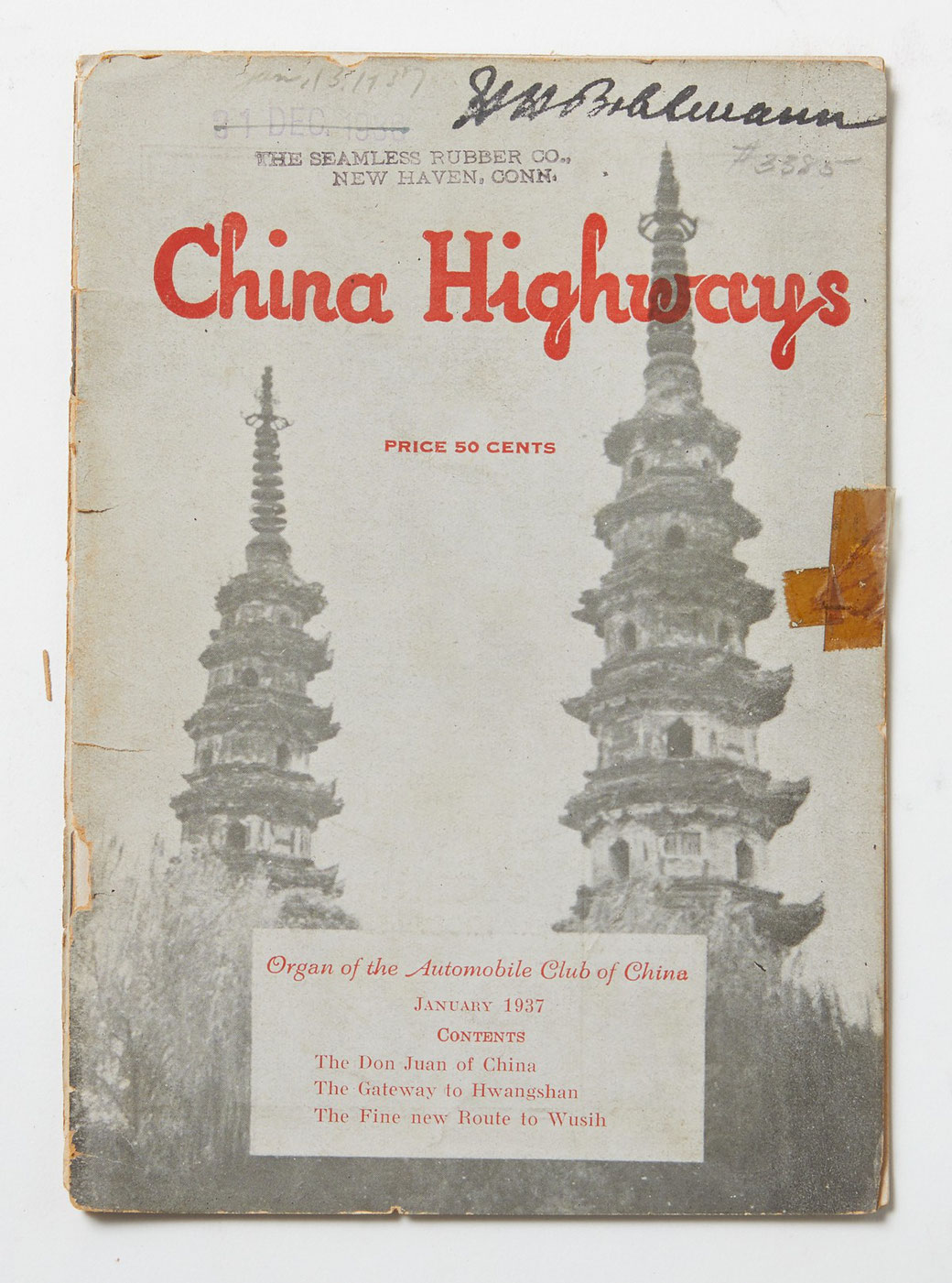 Standard-Vaccum Oil's History in China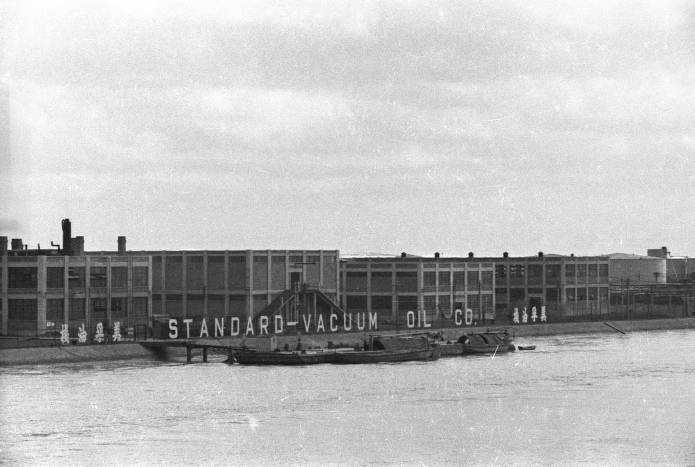 In the early years of the 20th century Standard Oil was undoubtedly the most successful American company operating in China. It was also the largest US employer of Chinese staff at its time. Although it was less prominent than its British, Dutch and Russian competitors in acquiring crude reserves and refining facilities, it managed to hold its own petroleum sales in the China market. Founded by John D. Rockefeller in 1870, Standard Oil had already begun to sell kerosene to China in the late 1870s through Chinese and foreign intermediaries such as Jardine Matheson.
Vacuum Oil was founded in 1866 by Matthew Ewing and Hiram Bond Everest, of Rochester, New York. Vacuum was bought by Standard Oil (Company of New York = SOCONY) in 1879. It originated the Mobil trademark in 1899 (as "Mobilgas"; "Mobiloil" came later).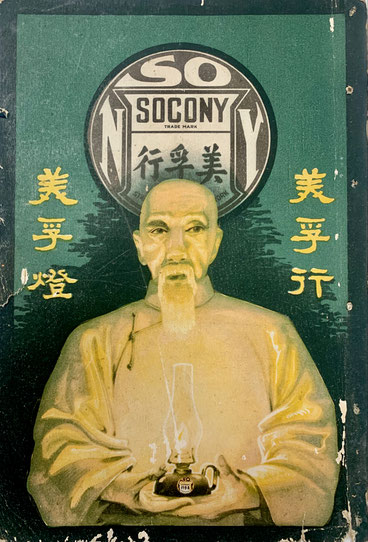 A formal Shanghai office was established in 1894 and by 1907 Socony gained a strong foothold in the vast market for kerosene in China by developing small lamps that burned kerosene efficiently. In its first year, more than 850,000 lamps were sold in China at around 7.5 cents each, a price designed to ensure as many people as possible could purchase them. The lamps became a household staple. Already in 1891 Soconys Chinese name was chosen as Meifuhang (美孚行) meaning "beautiful confidence" foreign trading company and became very popular among the Chinese. In fact "Mei Foo" turned into such a household name, that the phrase "meifu deng" (Mei Foo lamp) became the equivalent of "kerosene lamp". William Edward Bemis joined Standard Oil in 1882 and later served on its Export Trade Committee, specializing in China. He directed a part of the oil selling program begun in 1903 and claimed credit for designing the improved mei fu lamp. 
An example of the iconic "Meifoo lamp" from the MOFBA collection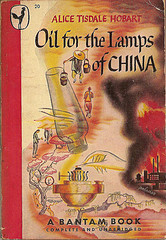 These early years of Soconys rapid expansion in China inspired the 1933 semi-fictional novel by Alice Tisdale Hobart "Oil for the Lamps of China" and subsequently was turned into a drama film in 1935. 
Hobart's husband was an executive for the Standard Oil Company in China.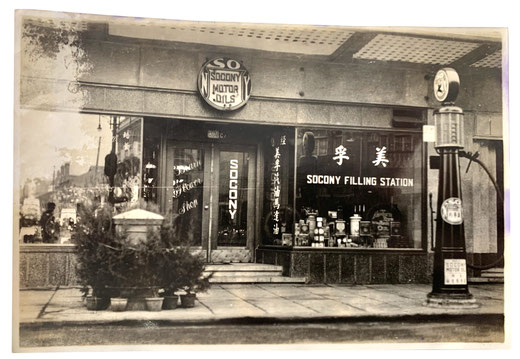 In 1933, Socony-Vacuum and Standard Oil Company of New Jersey merged their interests in the Far East into a 50–50 joint venture. Standard Vacuum Oil Company, or "Stanvac," operated in 50 countries, including China.
The Standard Vacuum Oil Company helped establish and fund an exploration team in 1937 to explore for oil in China. They joined with wealthy Chinese backers who had an oil concession covering several provinces in north-western China, to make an assessment of recent oil discoveries and to possibly join them in the development of oil resources in the region. This led to the beginning of the domestic petroleum industry in China.
Soon after however, the outbreak of the Second Sino-Japanese war from 1937 to 1945, resulted in the Japanese occupation of most of China's northern and coastal areas, including most of China's major port cities and wreaked havoc on the Chinese economy and severely disrupted Standard's operations in China.

After the Second World War, the subsequent establishment of the Communist government and the U.S. alliance with the Nationalist regime in Taiwan, together with new geopolitical priorities of the Korean War it became clear that Standard Oil's days in China were counted. The Communist determination to nationalize the oil industry and to achieve oil self-reliance also posed a stronger threat to Standard's long-term development than had earlier Nationalist initiatives.
In December 1950, the Communist government placed Standard's financial affairs under state control; the government requisitioned all of Standard's physical assets in April 1951. Recognizing that the Communists had no intention to allow Standard to continue its operations in China and in compliance with the U.S. oil embargo on Communist China, Standard took steps to phase out its operations. Central to this were labor negotiations between Standard's management in China and the newly established labor unions among its workers between 1950 and 1952.
Finally, on February 2, 1953, the Industrial and Commercial Bureau of Shanghai's People's Government approved Standard's cessation of all its operations in China. After over fifty years of formal operations in China, Standard's ambition to capitalize on the China market came to an end, and it would not return to mainland China until the late 1970s as Mobil Oil.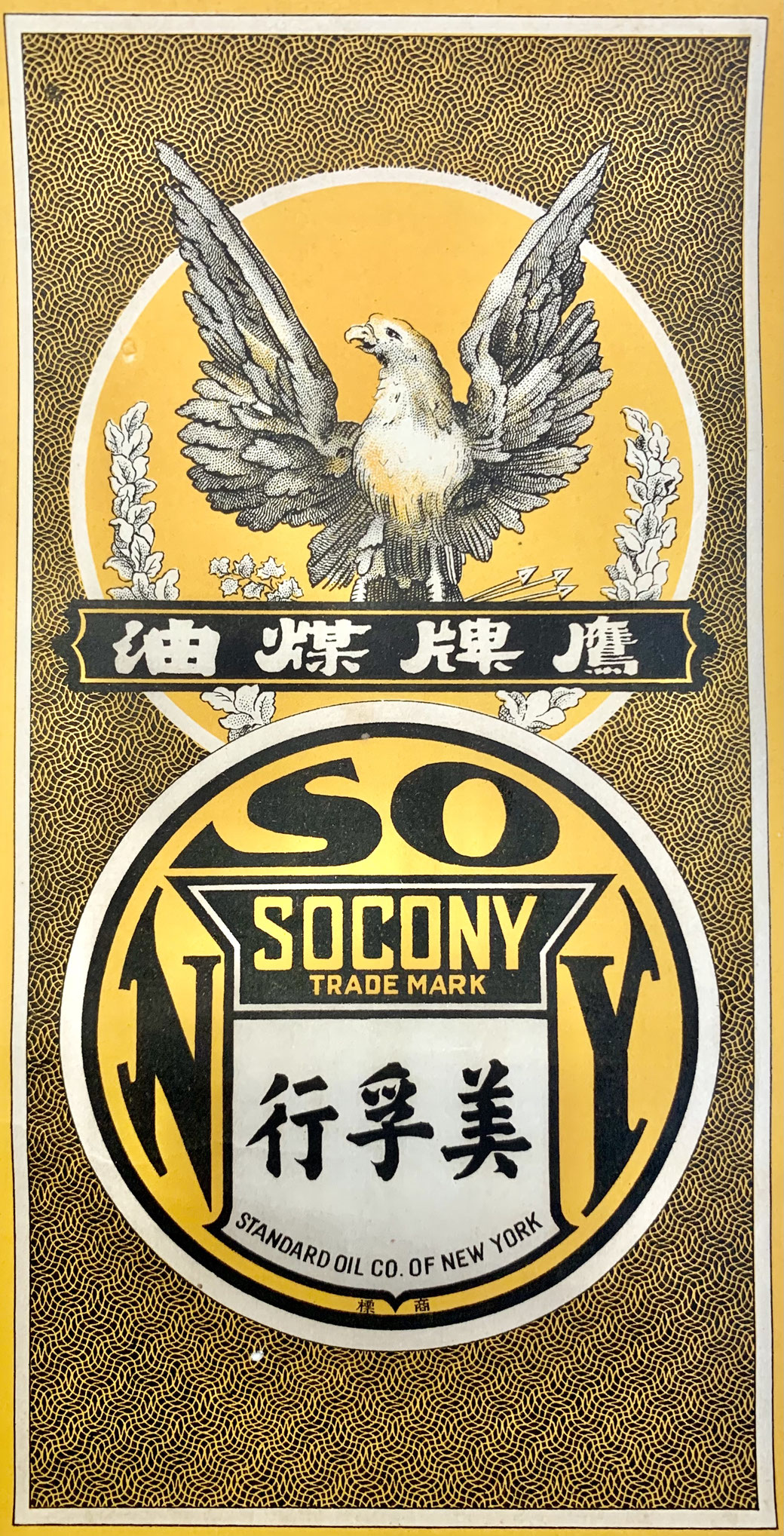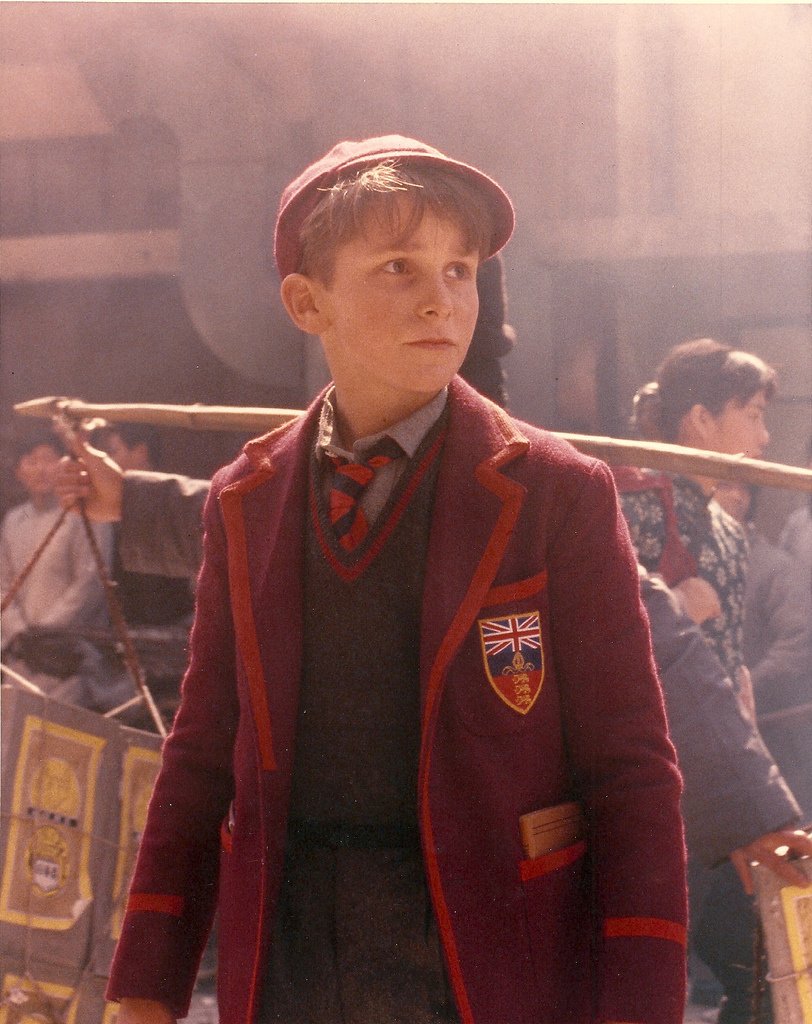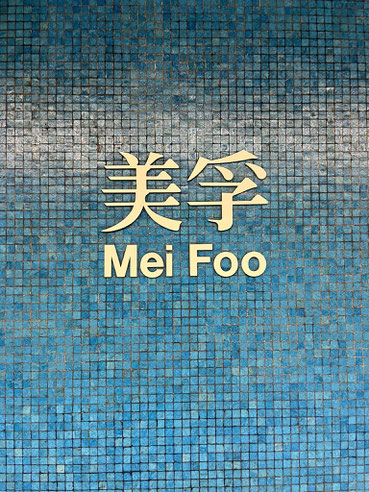 In Hong Kong on the other hand the successor of SOCONY, Mobil Oil, continued to operate after the war and in fact its old trade name Mei Foo (美孚) perpetuates to this day as the name of a neighborhood in Kowloon: 
From 1968 to 1978 Mei Foo Sun Chuen or simply Mei Foo was developed as a large private housing estate in Lai Chi Kok located on the reclamation that had been the petroleum-storage facility of Mobil Oil. At the time of completion, the 99-tower complex was considered the largest private housing development in the world, accommodating some 70,000 – 80,000 people in 13,500 apartments and considered to be one of the world's largest privately financed residential condominium projects. The redevelopment was carried out by Mei Foo Investments Limited, a subsidiary company of Mobil Oil (Hong Kong) Limited.