Posts tagged with "label"
---
20. June 2022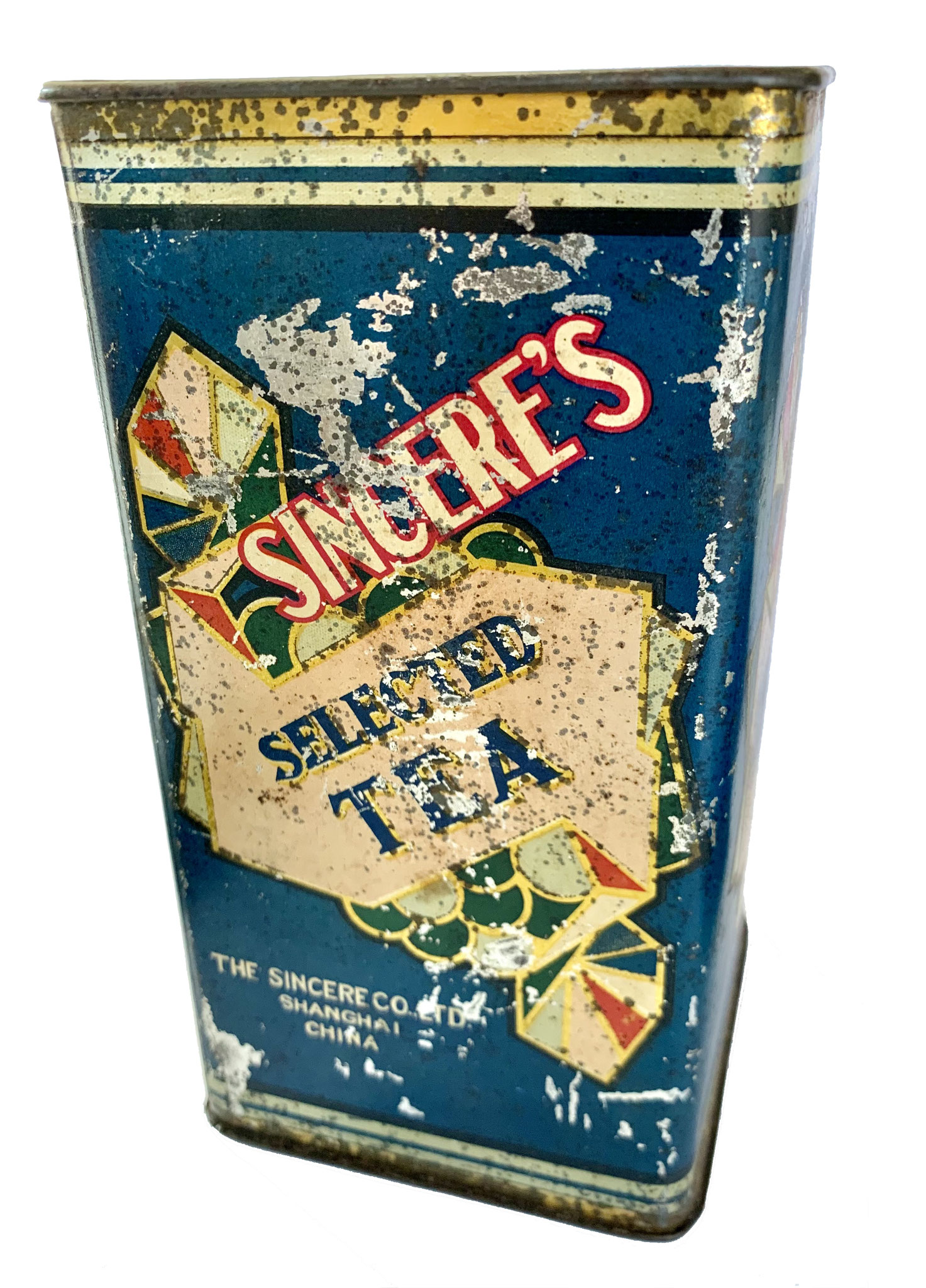 A beautiful (and unopened!) art-deco design tea tin of "Selected Tea" by the Sincere Co. Shanghai. Sincere was the first Chinese-owned department store in Shanghai, opened in 1917. It was also the first of the "4 Big Department Stores" of Old Shanghai, followed by the Wing-On, the Sun Sun and the Sun. The relentless competition between them spurred modern retail innovations throughout the 1920s, 30s and 40s, such as in this case consumer packaged goods under "Sincere's" own private label brand...
10. May 2021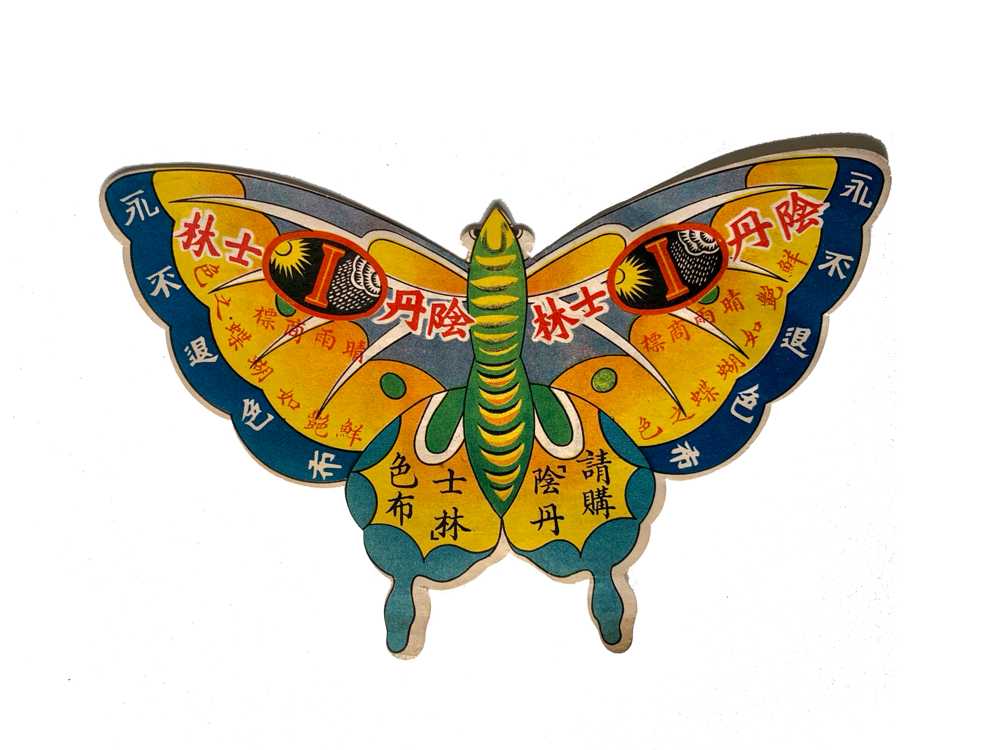 Cut in the shape of a butterfly - "The cloth that never fades". The blue dye was discovered in 1901 by German chemical manufacturer BASF (later shareholder of the IG Farben conglomerate). BASF had been active in China since 1885 and Indanthrene dye immediately won great popularity among Chinese women who began to wear qipao dresses of such bright blue cotton fabric.